We must admit, we are museum nerds and especially have a thing for small intimate "homey" museums. Not only have we had the opportunity to design two museums (also featured on this list), we've been fortunate enough to travel to many museums around the world. So here you will find, in no particular order, 5 favourite local-ish museums and 5 from around the world.
Peggy Gugenhiem collection, venice
The vibe of the
Peggy Guggenheim Collection
 is bang opposite NYC's Guggenheim Museum or Guggenheim Bilbao. While the later is splashy, flashy (looking at you
Gehry
) and very big city, the Peggy G appears humble in comparison. Well... it's not. Peggy Guggenhiem inherited 37 million dollars when she turned 21 and used it to fund the modern art movement in New York, Paris and London. She was on a mission to buy a painting a day and by the end of it she had acquired *pausing for a long deep breath* "10 Picassos, 40 Ernsts, eight Mirós, four Magrittes, four Ferrens, three Man Rays, three Dalís, one Klee, one Wolfgang Paalen and one Chagall, among others." She eventually moved to Venice and lived in a Palace on the Grand Canal which eventually became a museum to house her personal collection. This museum is outstanding, looking at the Pollocks and Dali's in an informal gallery set up gives you an intimate perspective on modern art. We recommend (in a post Covid-19 world of course) strolling through the sculpture garden and ending your visit perched on the side of the canal with a glass of wine. 
Chihuly Garden and Glass, Seattle
This entire experience is surreal. If you ever want to feel like you're on hard drugs without the hard drugs, this is the place to go. It's one hallucination after the other, definitely the trippiest museum we've ever been to. Fun fact: Chihuly actually trained to be an interior designer and even practiced before he discovered the art of glass making. He's got roots at RISD and his sculptures are exhibited all over the world.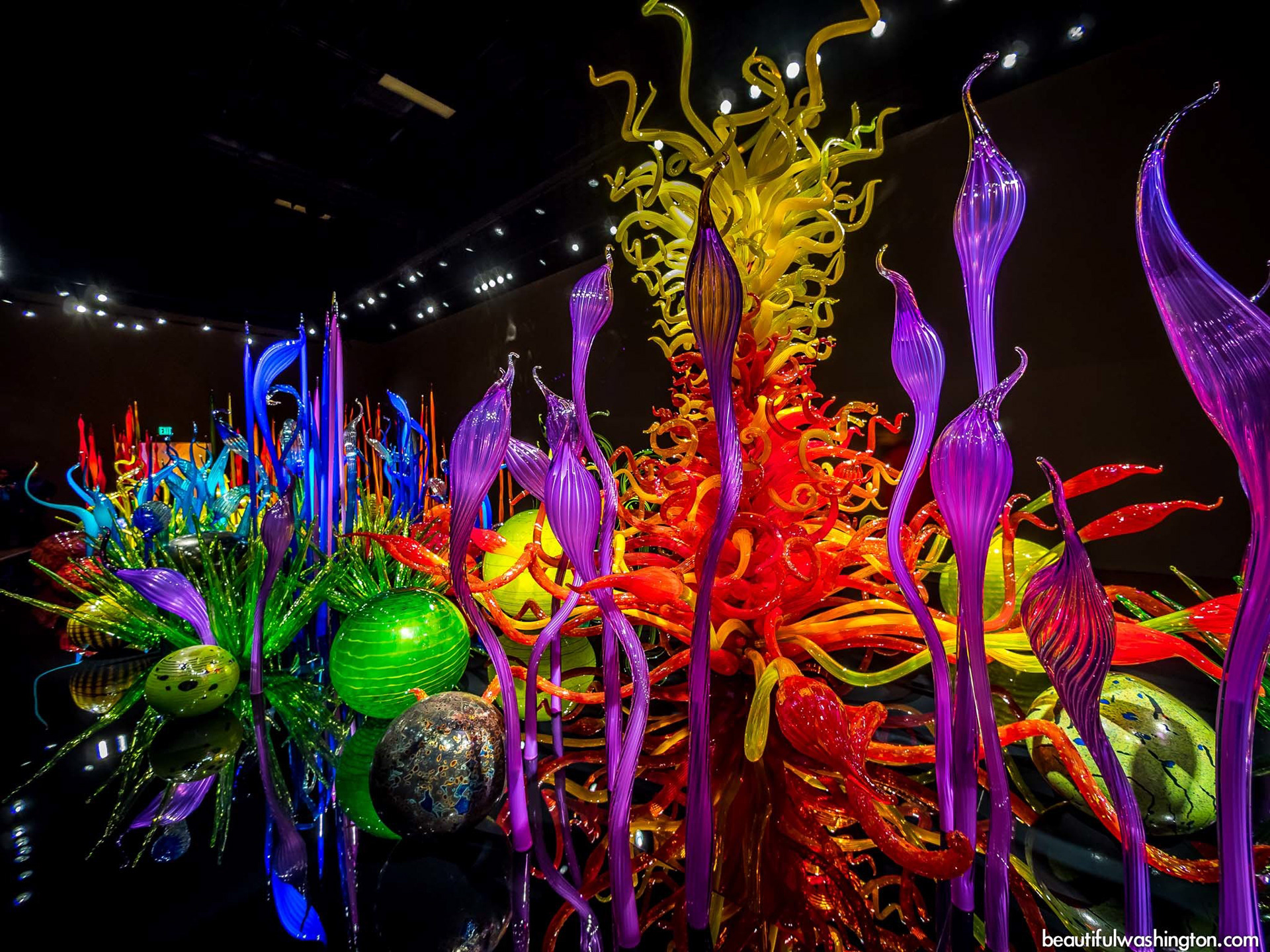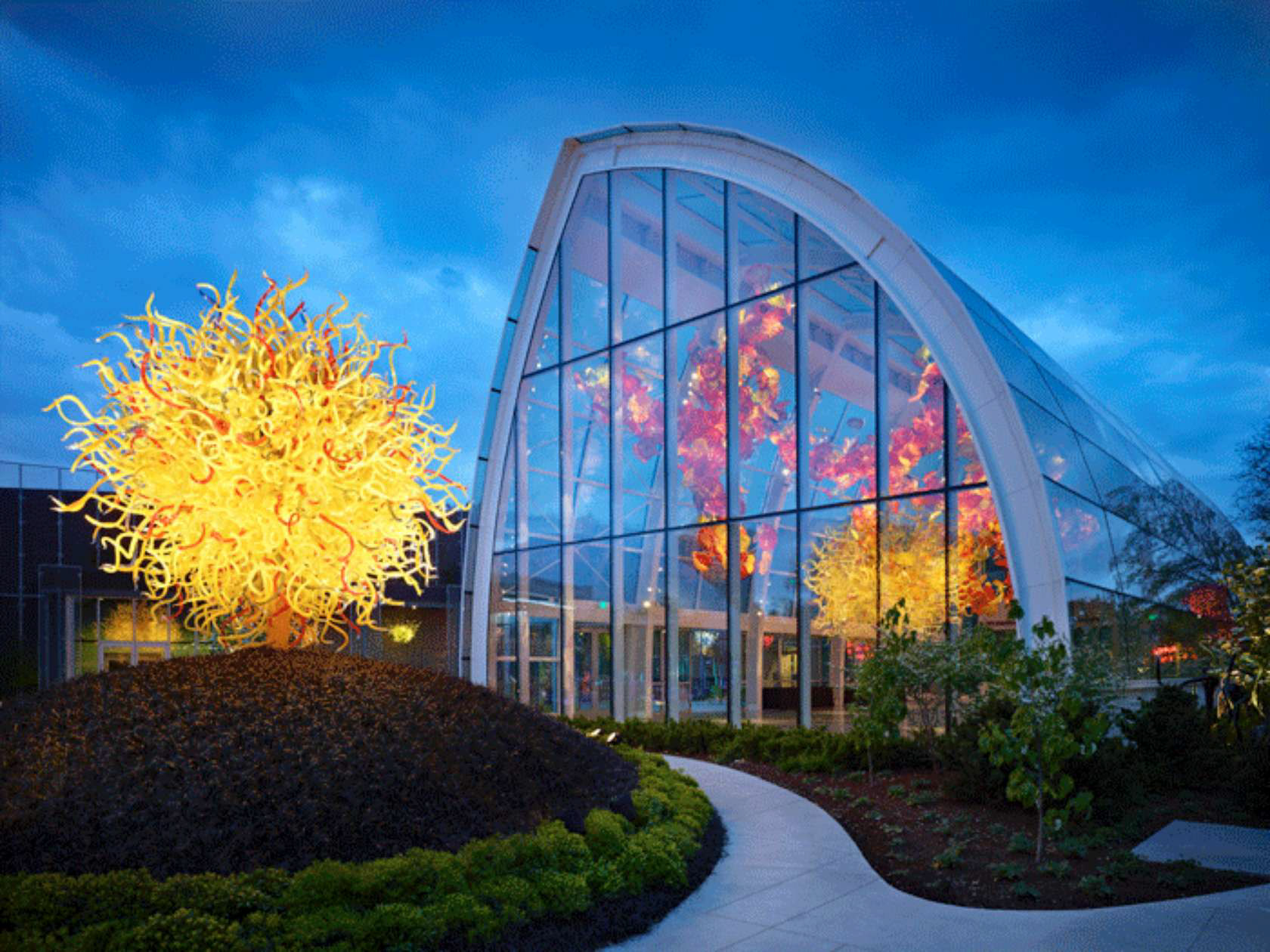 Sir John Soane Museum, london
This museum is overshadowed by the bigger museums in London like the V&A or British Museum. It's another "home-y" museum and isn't on the usual tourist circuit. Soane was a neo classical architect who taught at the Royal Academy and was also the official architect to the Royal household. His home and office have been left exactly the way it was since he died, something he made sure of in his will (he also specifically disinherited his son - ouch!). This complex interior design marvel houses 30,000 architectural drawings of his, as well as antique objects and sculptures he collected over his lifetime. The inside of the house is a labyrinth of corridors and staircases leading exciting treasure filled rooms. Our favourite part of the house is the picture room filled with hidden cabinets revealing more and more pictures. You can do a 3D walkthrough on the
website
!
Kuthiramalika Palace, Trivandrum
This was the most recent museum we've visited and it's absolutely fantastic. It's housed in a Kerala palace built in the local vernacular style. The palace is named "Mansion of Horses" and has 122 carved horses that supports the roof. The sloped roofs, inner courtyards and a breezy verandahs make it a naturally ventilated museum. 20 rooms are open to visitors and the big ticket items would be the giant Kathakali figures, crystal chandeliers (tbh, look out of place in this humble palace) and THE Ivory throne! Fun fact: This throne has a twin that was given to Queen Victoria and Willz aka Prince William wants to destroy it. You can read about that saga
here
.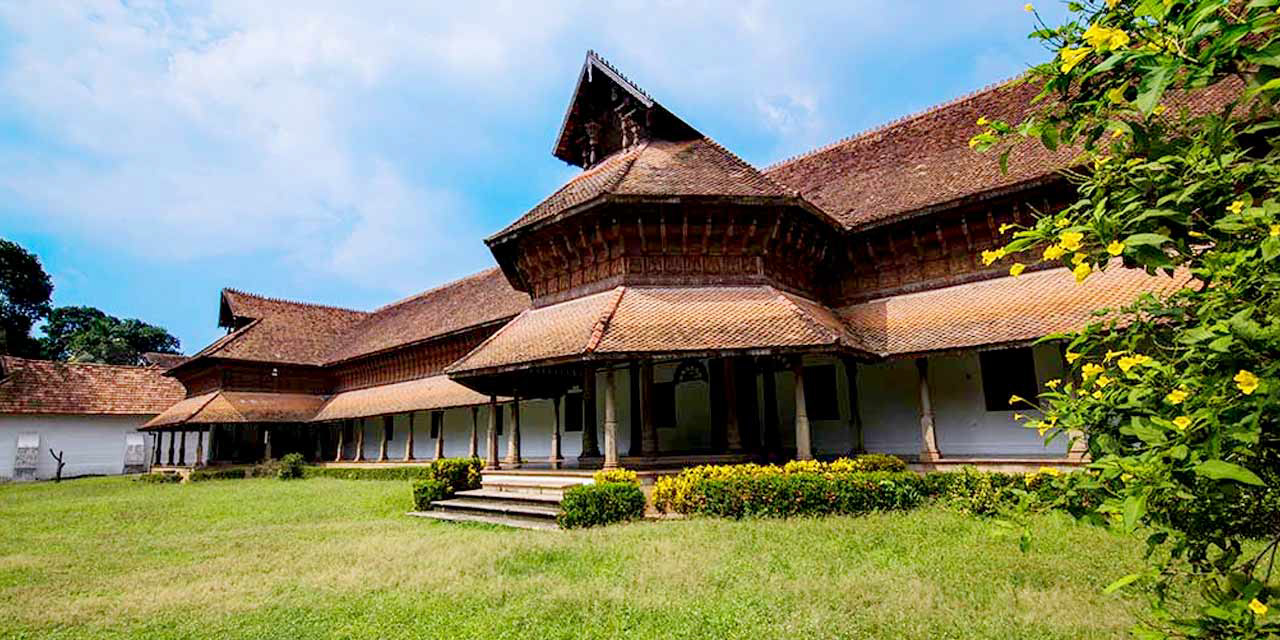 Bauhaus Archive, Berlin
 The Bauhaus archive built by it's founder Walter Gropius is currently under renovation and will reopen in 2022 when international travel will hopefully be allowed again. The archive is a design enthusiast's idea of heaven. The school was run by the father of modernism Mies van de Rohe and
dayummm
is God in the details. You can see paintings and drawings by tutors Paul Klee and Kandinsky (how lucky were those students!) and the famous Gropius door knob. Unfortunately the school shut down due to Nazi pressure but the archive is big enough to spend a lifetime exploring. Fun Fact: If the building looks familiar, it was used as a set for the movie V for Vendetta. You can see some of the collection online on their
website
.     
Folk Heritage Museum, Bhutan 
A stunning vernacular building in Thimpu, this 19th century mud and timber house reminds us of our Monyul Museum (scroll down to find it). This house is 150 years old and each floor is dedicated to different aspects of Bhutanese rural living. The ground floor is a barn while the upper floors show traditional Bhutanese living areas. This museum also had the best meal I've had in Bhutan! The Textile Museum is also worth visiting, it's housed in a contemporary building with vernacular architectural elements and has some amazing textiles from the generations of Kings and Queens who have ruled Bhutan.

MAAT Portugal
There's no doubt that one goes to Belem for the custard tarts but since the Museum of Art, Architecture and Technology opened, one goes for the custard tarts and then uses the sugar rush to nerd out at
MAAT
. This museum has been designed by one of our fav's,
AL_A
who also designed the V&A extension (another fav but for another day). It resembles a wave that is about to crash into the river. The contemporary take on traditional Portuguese tiled facades are a breath of fresh air if you've OD'd in Lisbon's old town. The perfect way to spend the day on the river bank eating too many pasteis de natas. 
National Crafts Museum
So much can be said about Indian culture through its arts and handicrafts. The museum located in Delhi houses the largest collections of crafts in India and was designed by Charles Correa. It's collection boasts 250-300-year-old Bhoota Collection from Karnataka, rare Kashmiri 300-year-old 'dushalas', handkerchiefs from Chamba, known for their unique embroidery, rare brocade and Baluchari sarees. This is an Indian designer's bucket list. The property is is 5 acres big and has replica of vernacular housing units from remote regions of India. The craft museum shop is one of the best places to buy presents or goodies for your home and the cafe is a trendy little spot for lunch.
Monyul Museum
This is a project that is near and dear to us. It was the last completed project we worked on before the lockdown and definitely the most challenging one so far. This beautiful vernacular building is in the most picture perfect Himalayan village. It's perched on a little hill surrounded by orange trees and overlooking the valley and river. The objects displayed in the museum belong to the village elders and tell stories of the Bhuddist Monpa tribe. You can see the full project
here
.
Vimor Museum of Living Textiles
Last but not the least, Vimor has been special because we not only have worked on their Museum in Bangalore but also designed their 45 year retrospective at the prestigious Bangalore International Center. This museum houses beautiful Indian weaves and each saree comes with oral history from generations of weavers across states and cultures. Their focus on saree and handloom revival tells a story of Indian history. Also it's been featured as a must see museum by National Geographic! You can see the full project
here
. 
These are just a few of our favourite museums. We make sure to go to one every city we visit so hit us up on the gram if you would like more information or recommendations.