location
Sarjapur, Bangalore, India
Services Involved
Interior Design / Decor & Styling / Furniture Design
the job in a nutshell
To bring music and magic to a Kashmiri family home
The home has a double-height ceiling, with all the common areas on two floors (family room, living-dining area, kitchen, and balcony) opening into each other for the ultimate light-filled, open-plan residence
Floor seating in the family room follows the traditional Kashmiri style, and a wooden accordion shutter set in the wall opens to overlook the living room below. Oorja paper lights and floral namda wall tapestries (Kashmiri embroidery), visible from both floors, connect the two levels of the home.
A neat slanting bookshelf lives under the staircase – every available corner in the house has been conveniently used in this way for storage.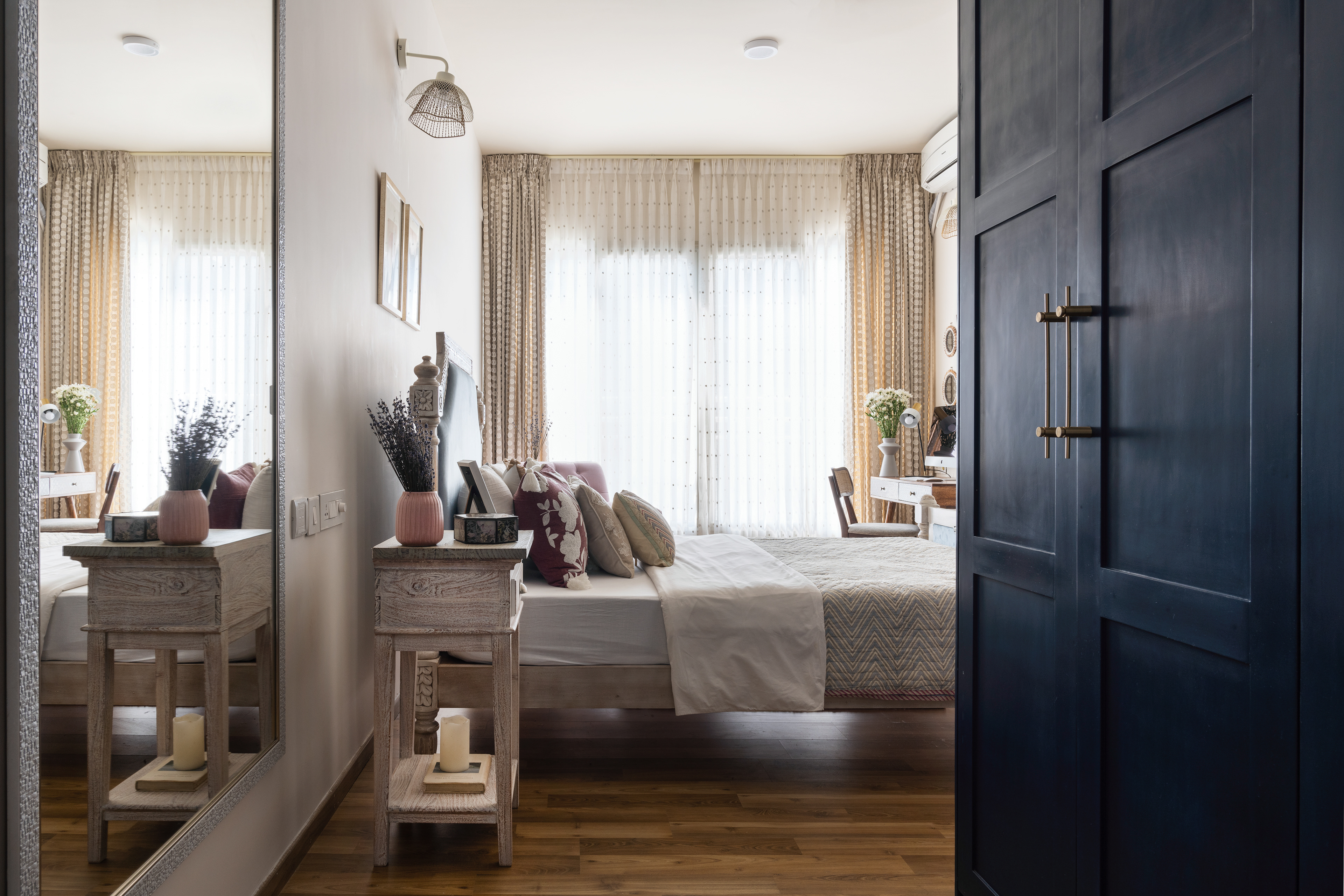 Muted blues and pinks in the home are enlivened by pops of floral and large house plants. A ukulele and other musical instruments dot the house, reminding visitors of Bulbul's passion.
Walking through this exquisitely designed home, one imagines the many sit-down dinners, cocktail parties, tea ceremonies (no doubt featuring Kashmiri kahwa), and intimate concerts that Bulbul is sure to host.