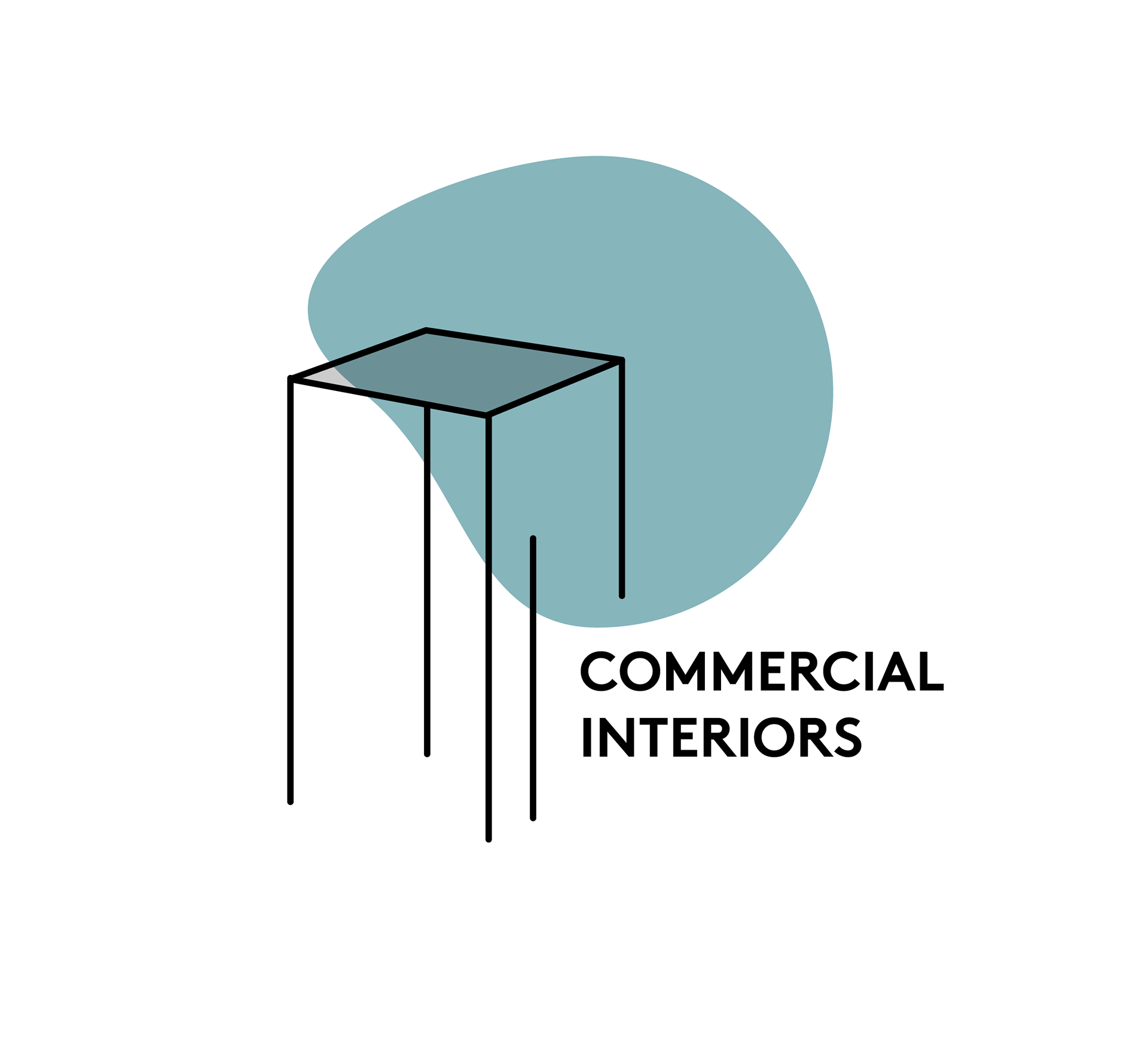 client
One Law, Bangalore
Services Involved
Interior Design / Decor & Styling
the job in a nutshell
To design a law office with it's very own mock court room.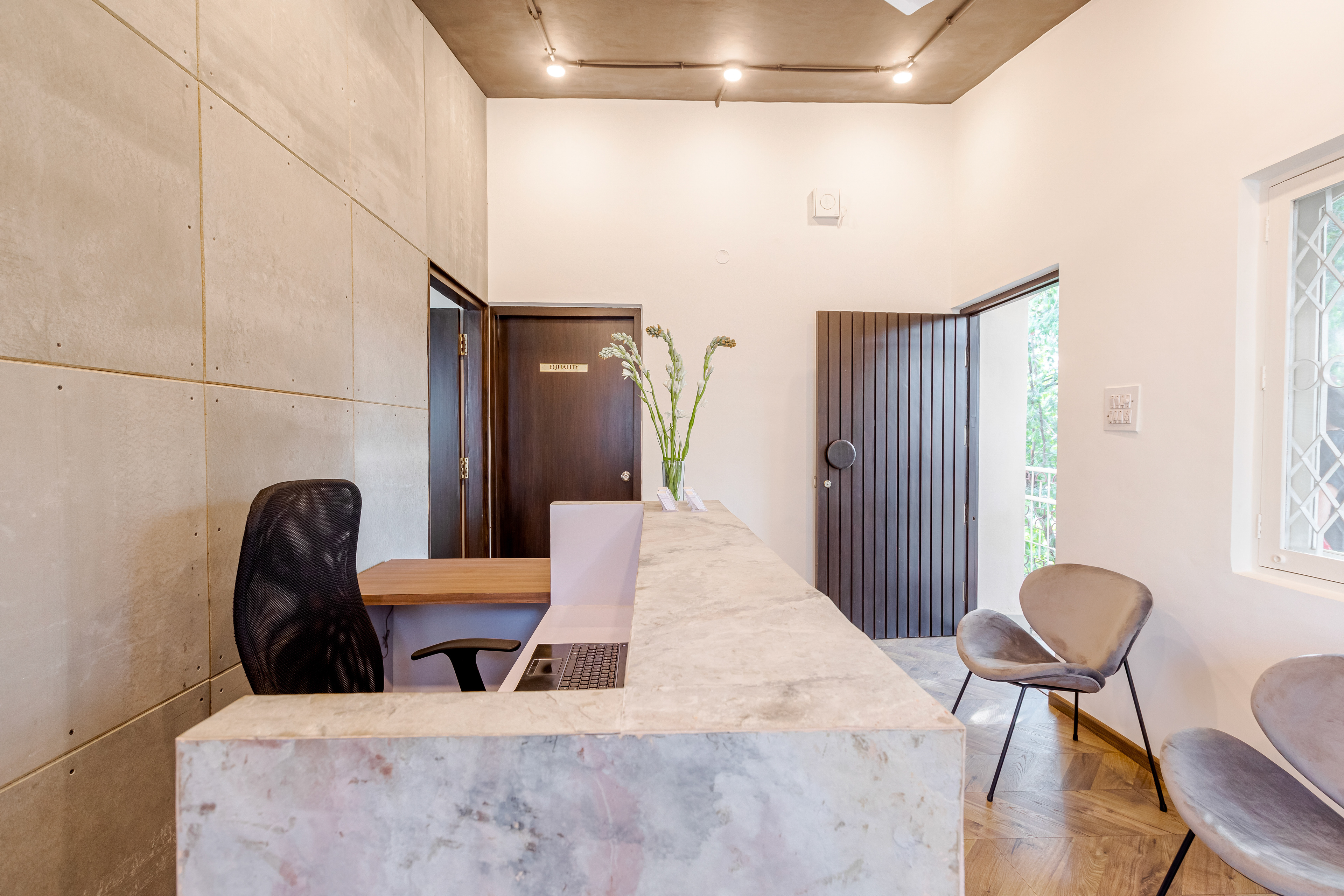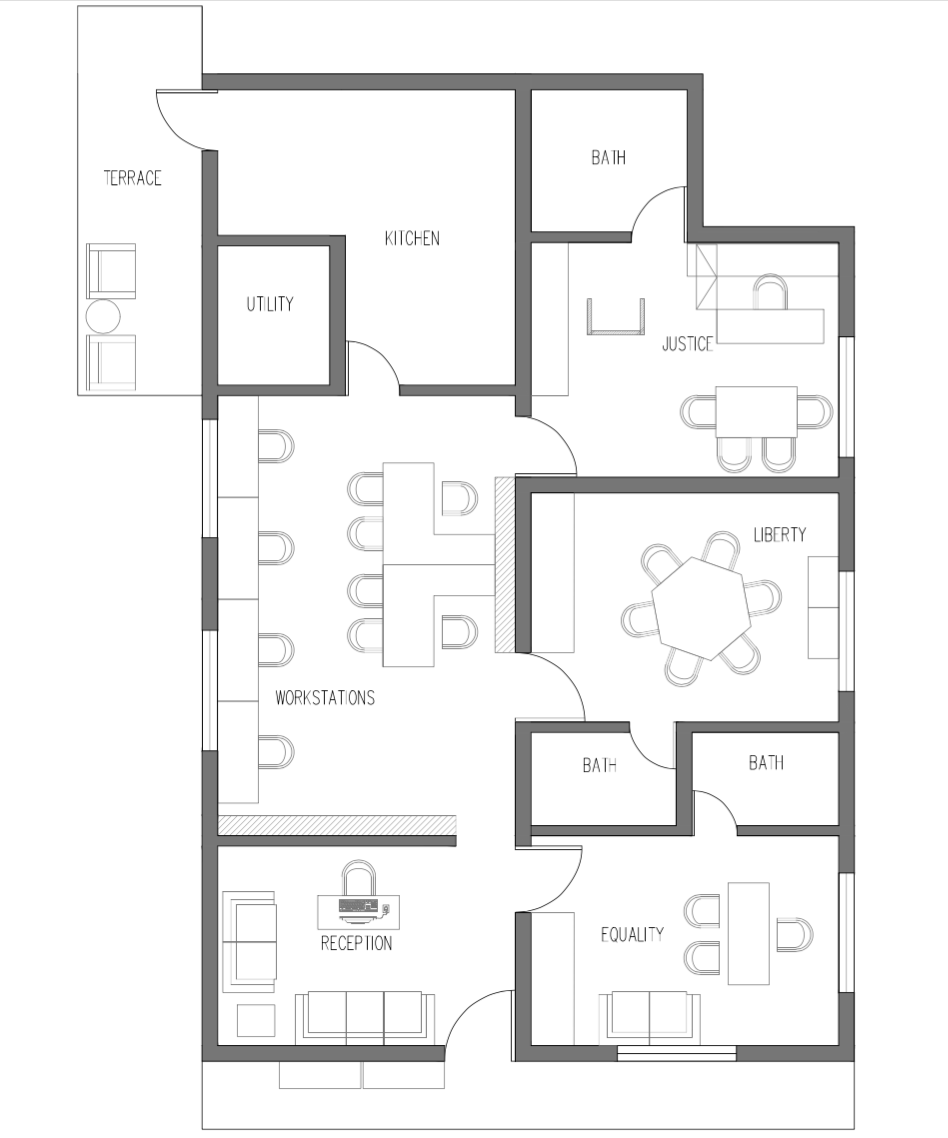 each room is dedicated to equality, liberty and justice. the interiors are monochrome and minimal to highlight it's functionality and creativity.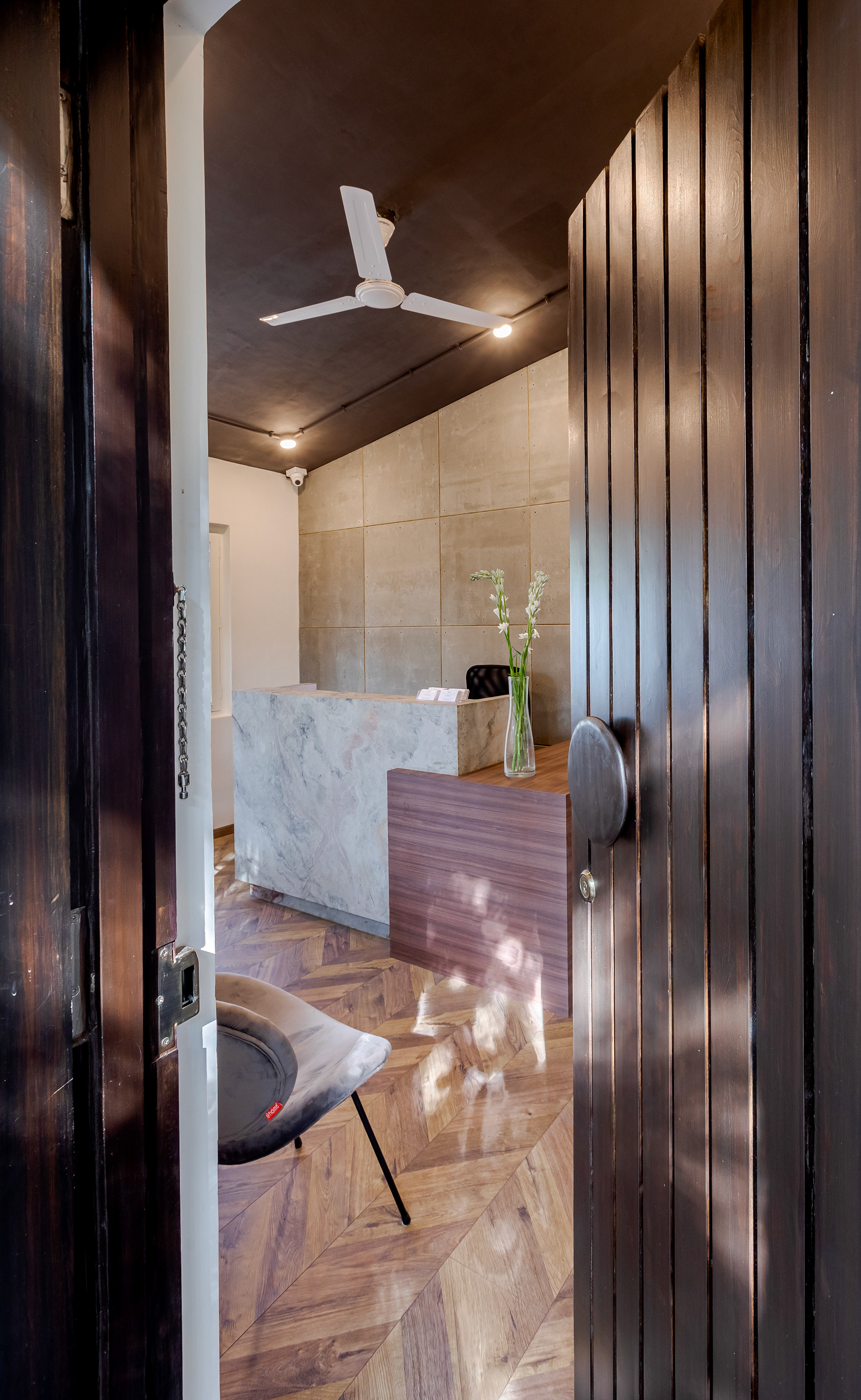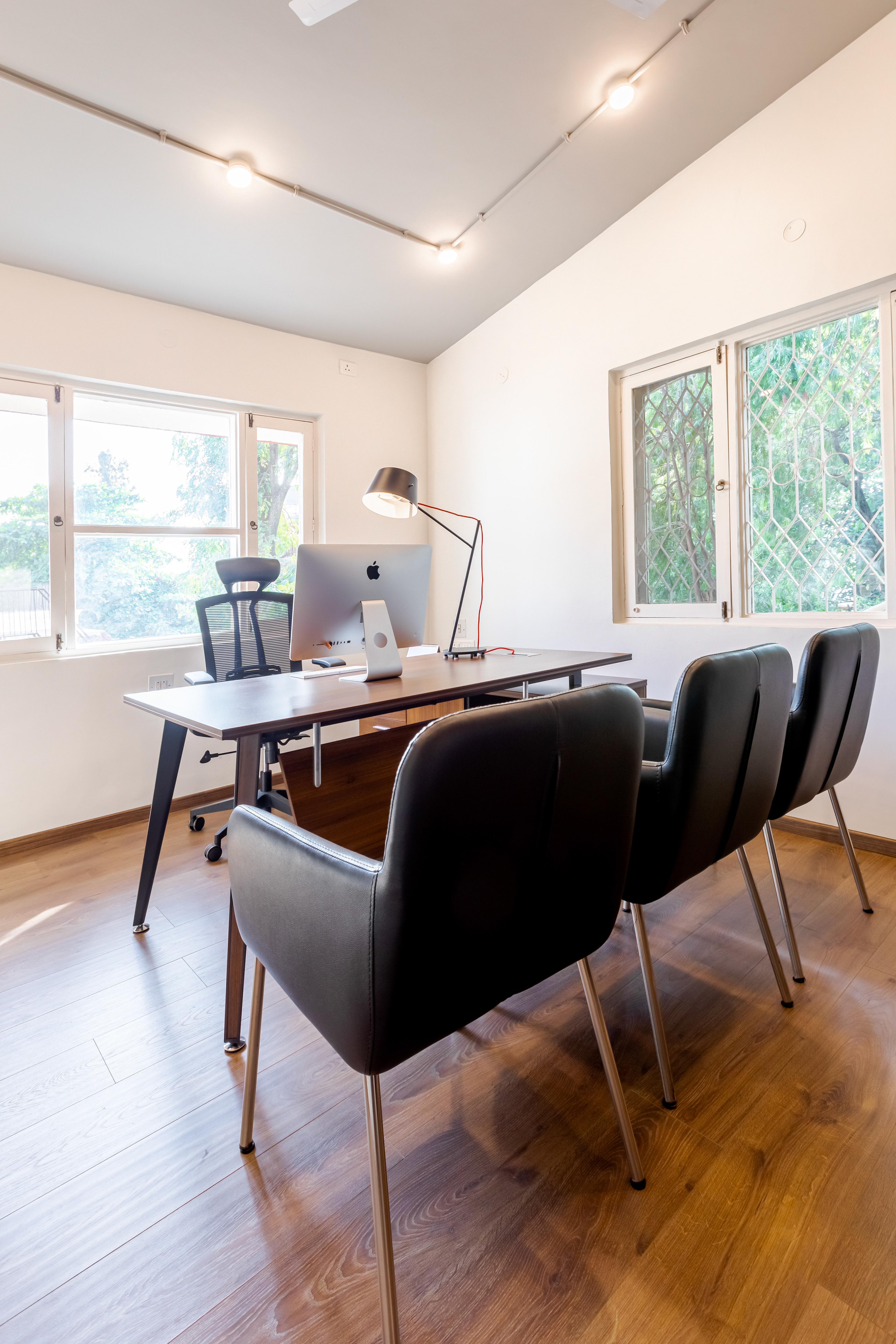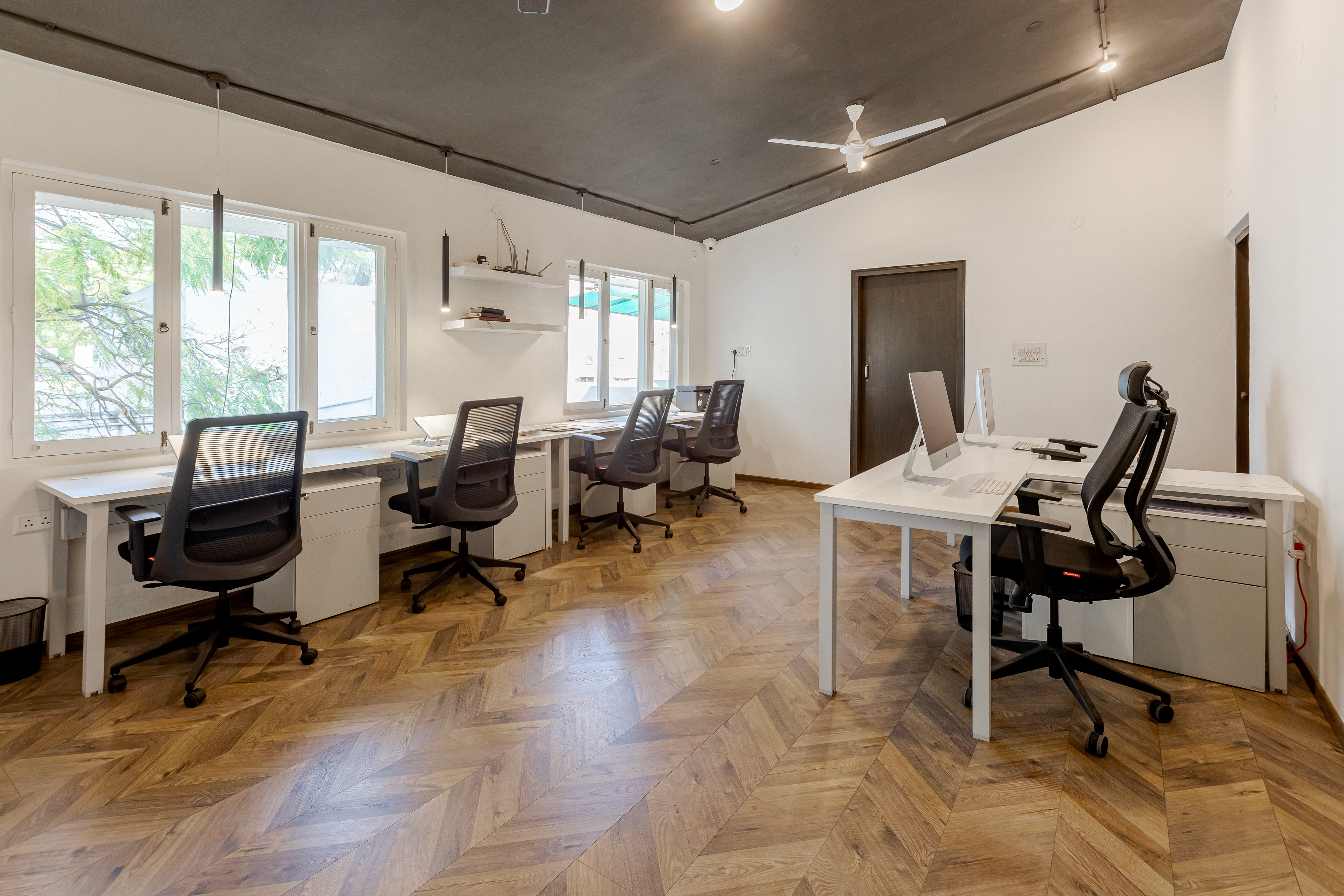 a play of materials such as slate, cement board and wood were used with the simple colour palette of black and white.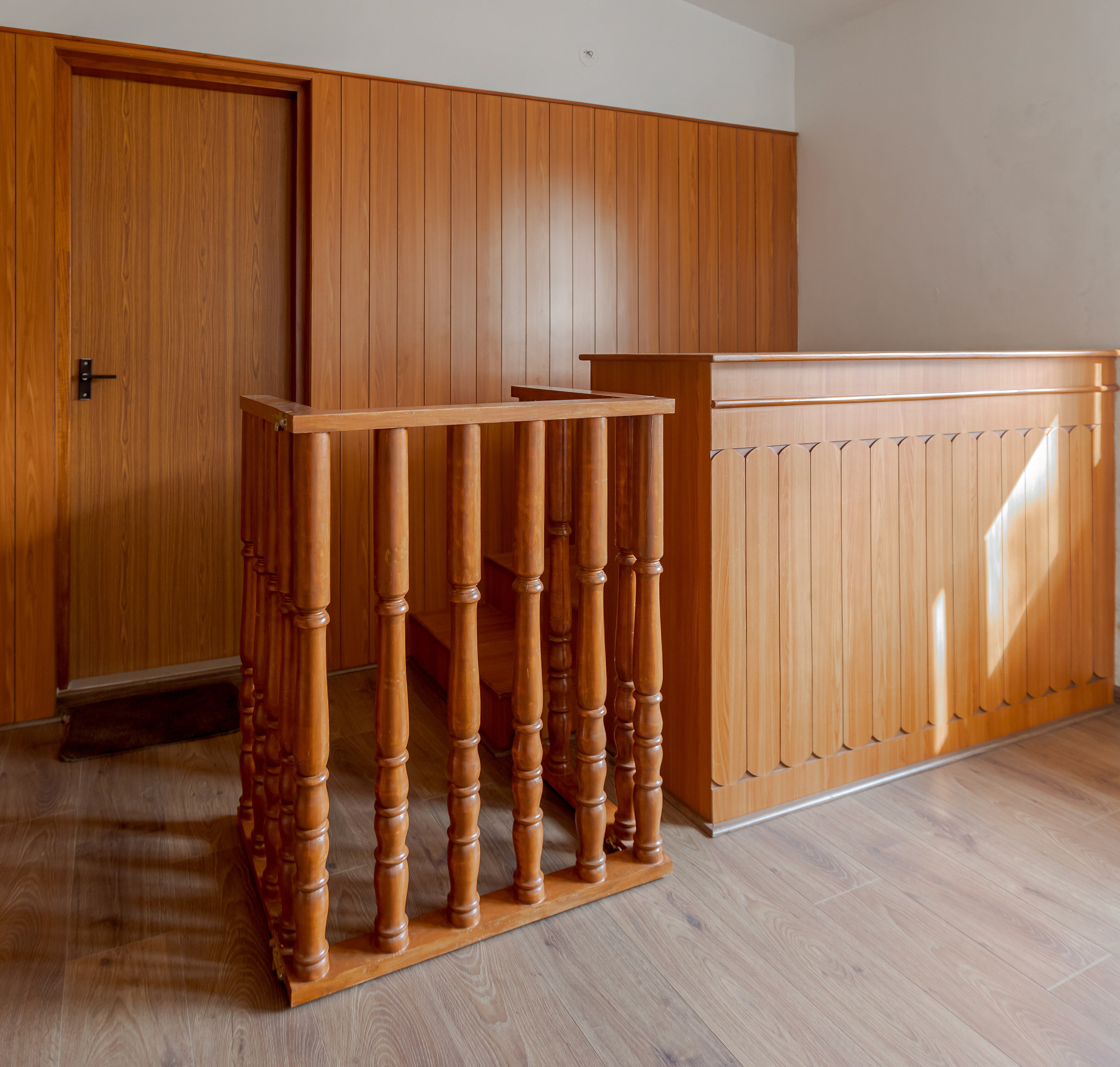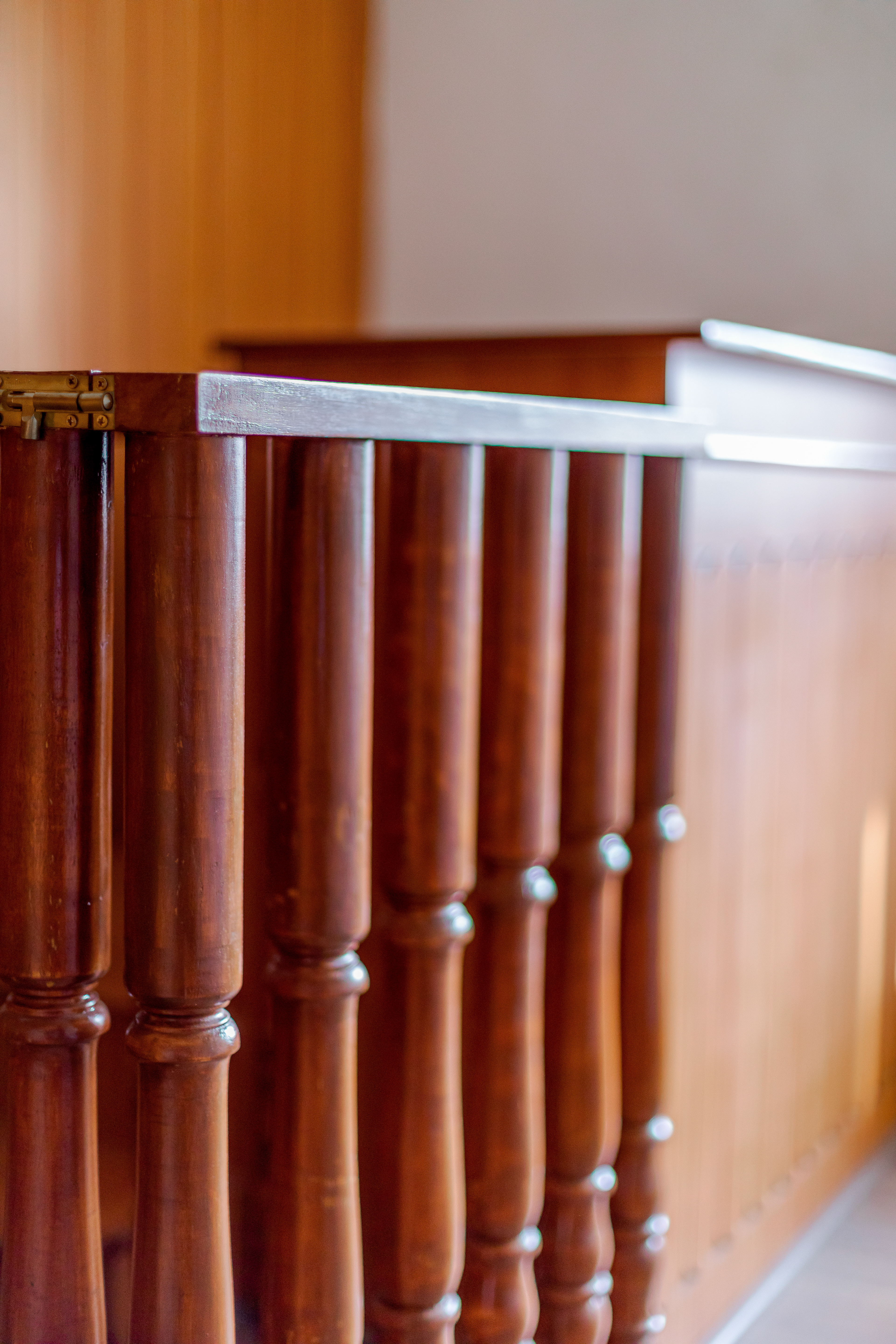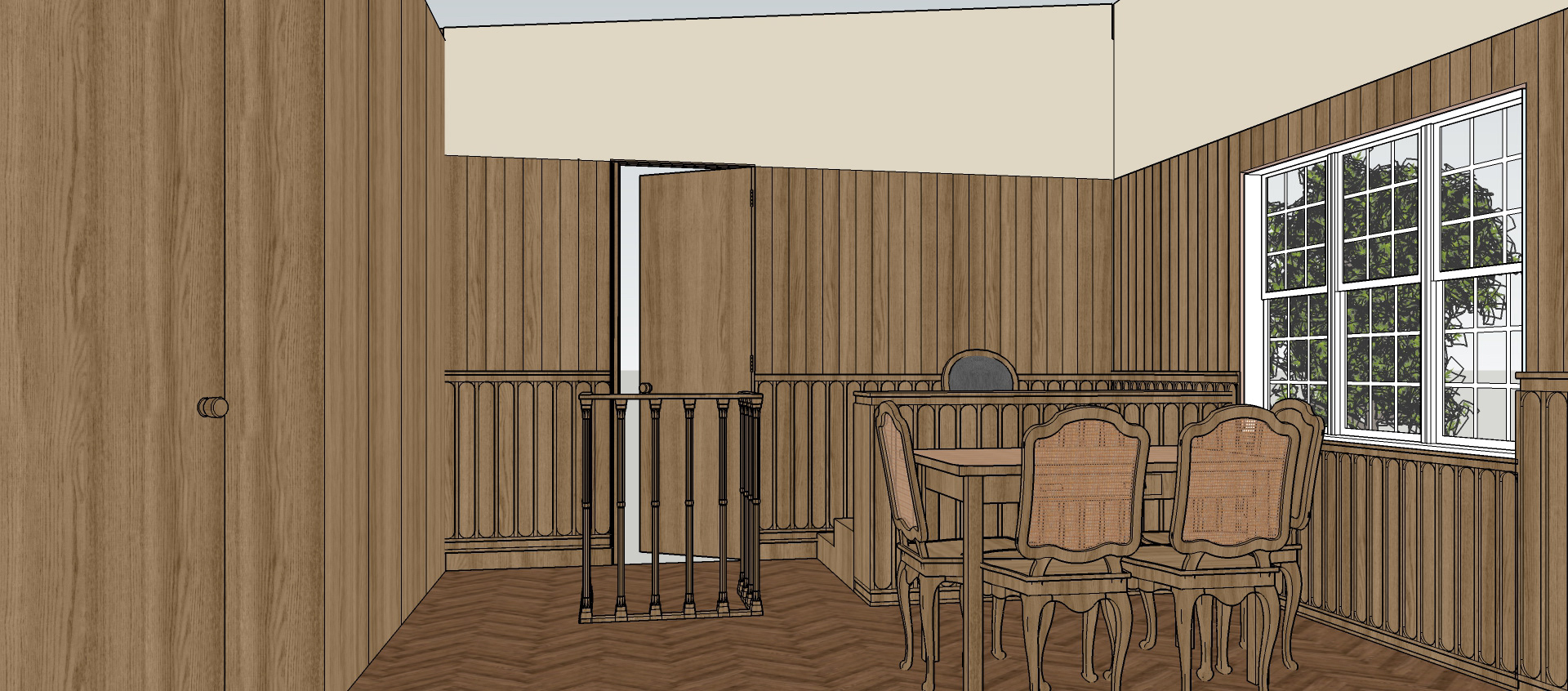 a creative and unusual element in one law is it's "justice" room that simulates a court of justice.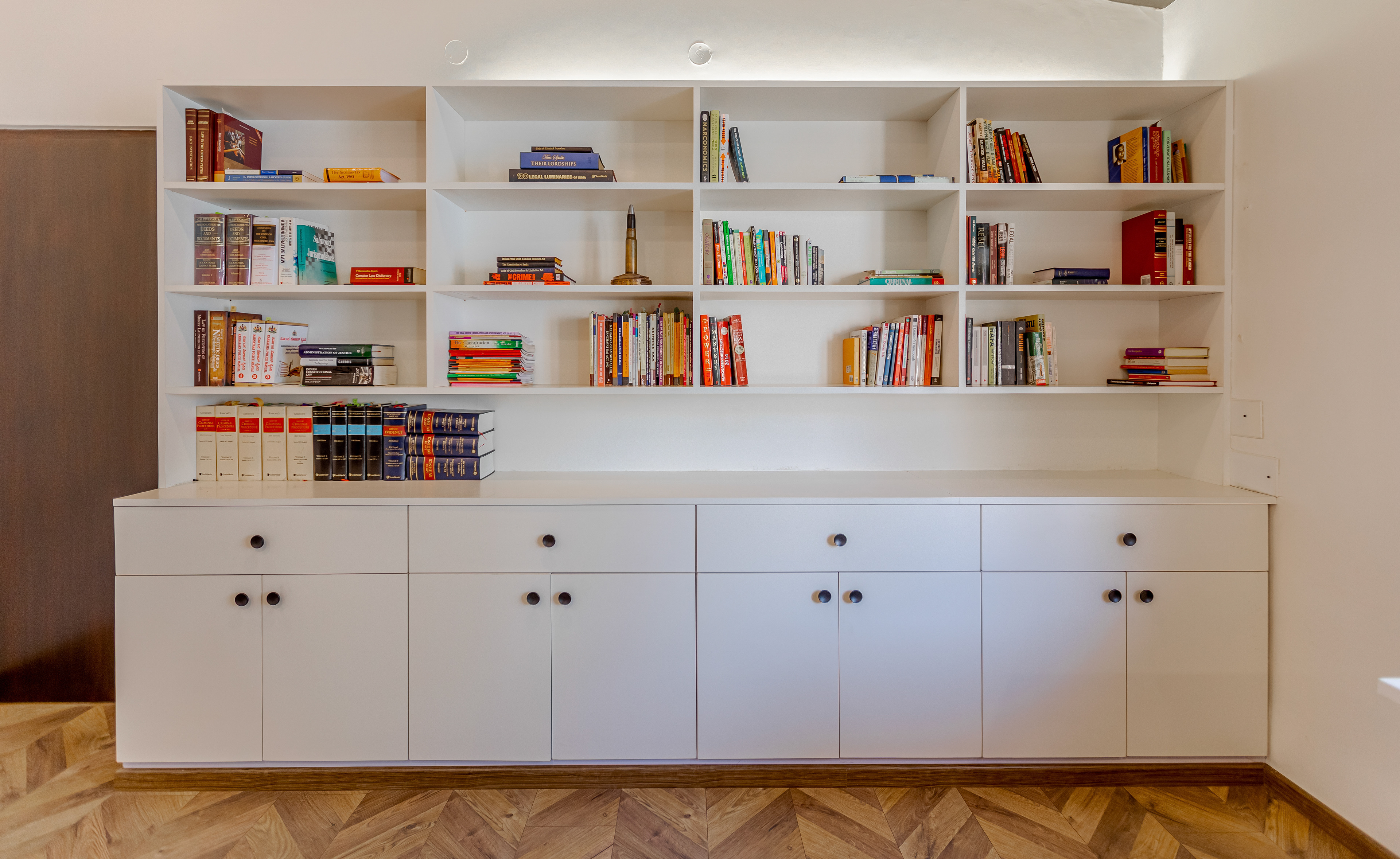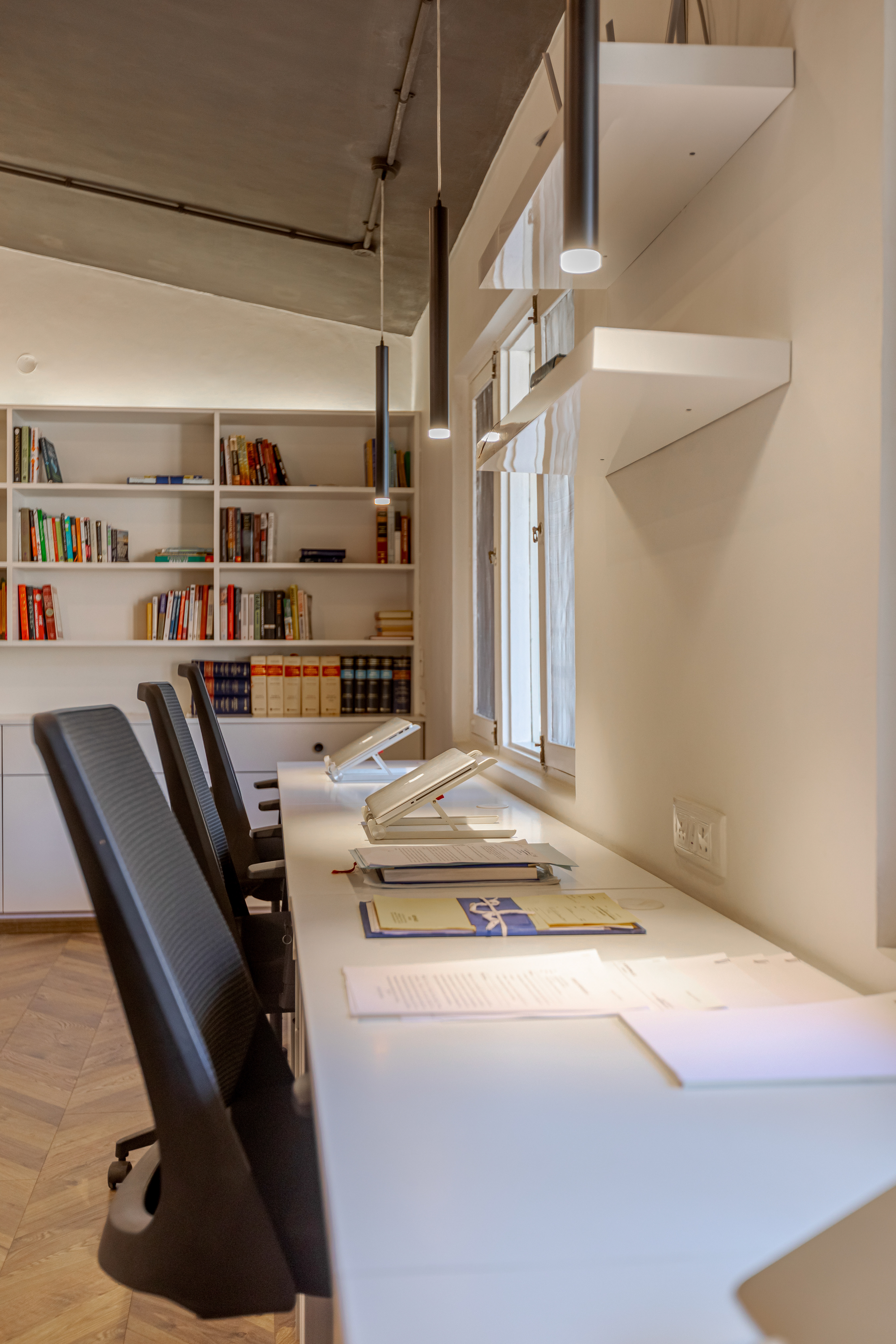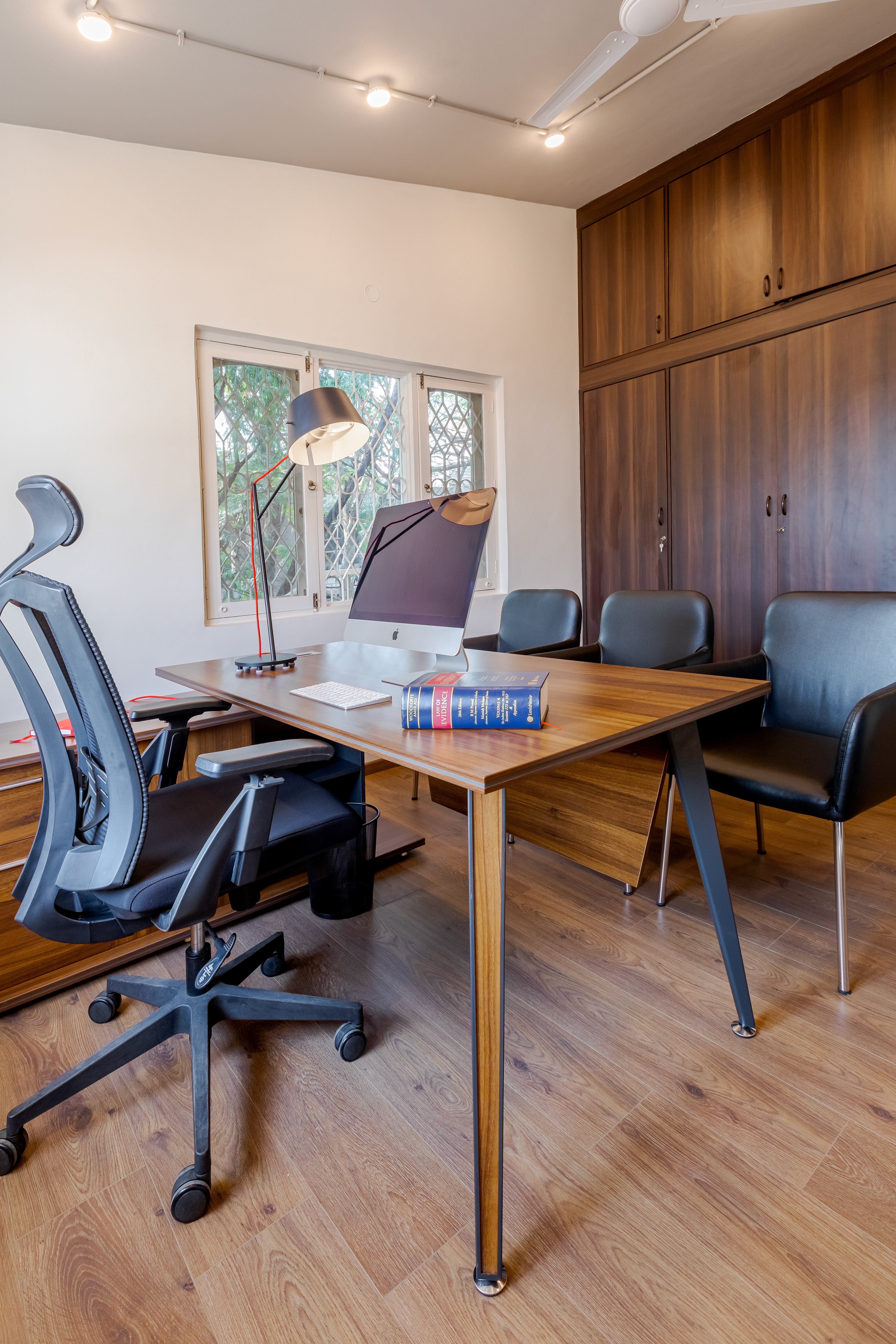 light, airy and functional this office is open plan with two private meeting rooms. it is located in the heart of sadashivanagar and has stunning views.