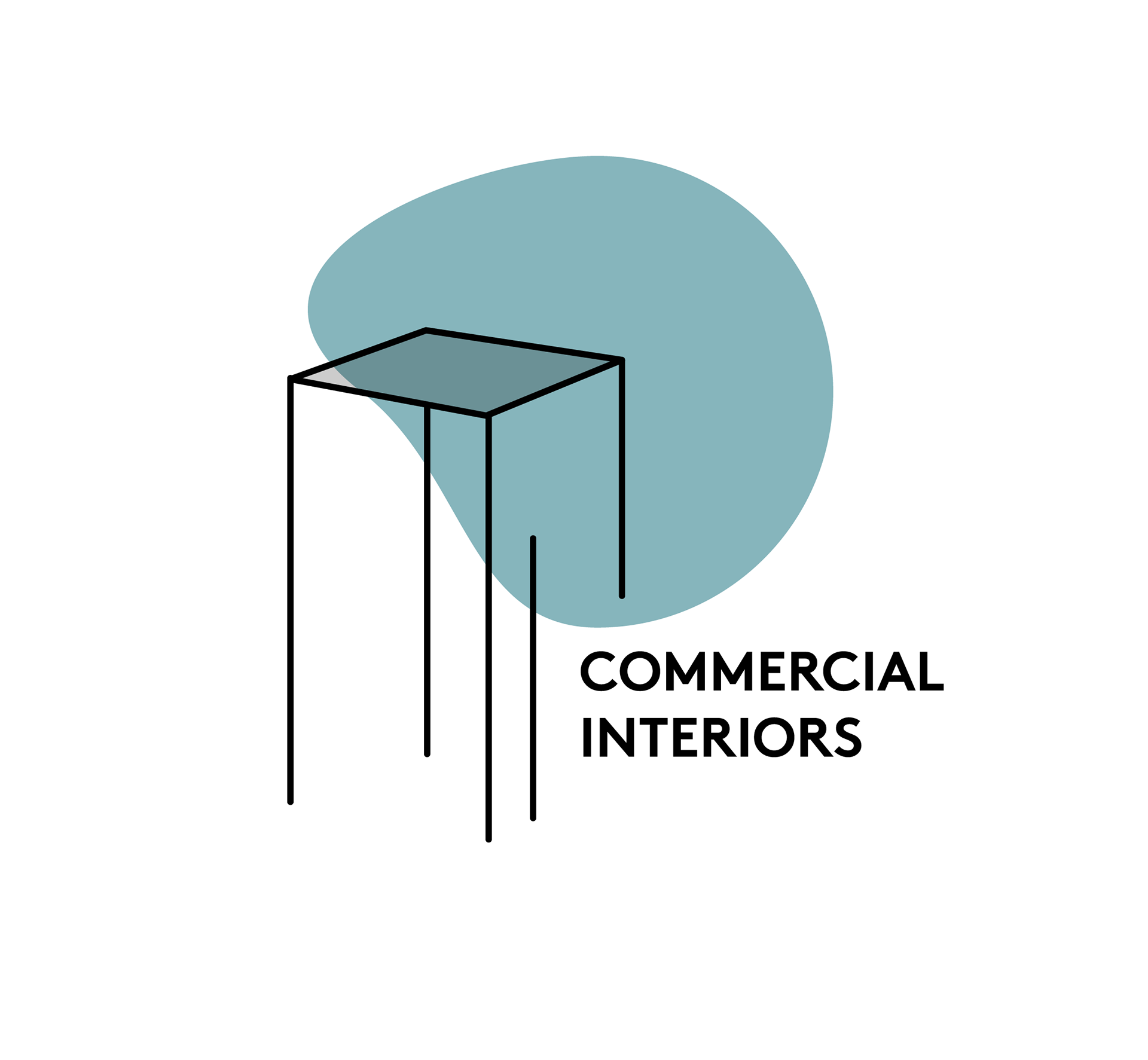 client
Taman Buddha, Bangalore
Services Involved
Interior Design / Decor & Styling
the job in a nutshell
To design and furnish a serene & tranquil spa.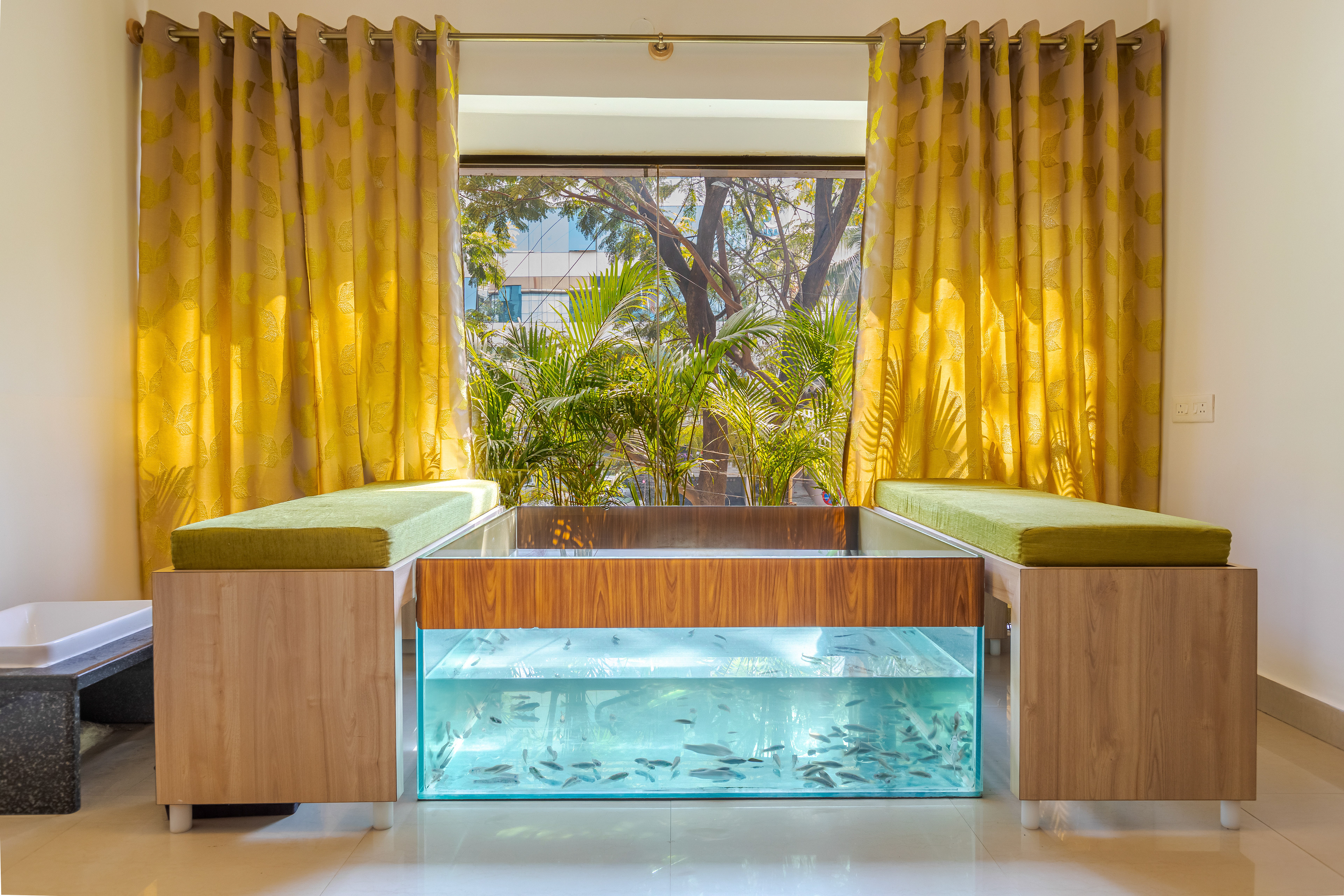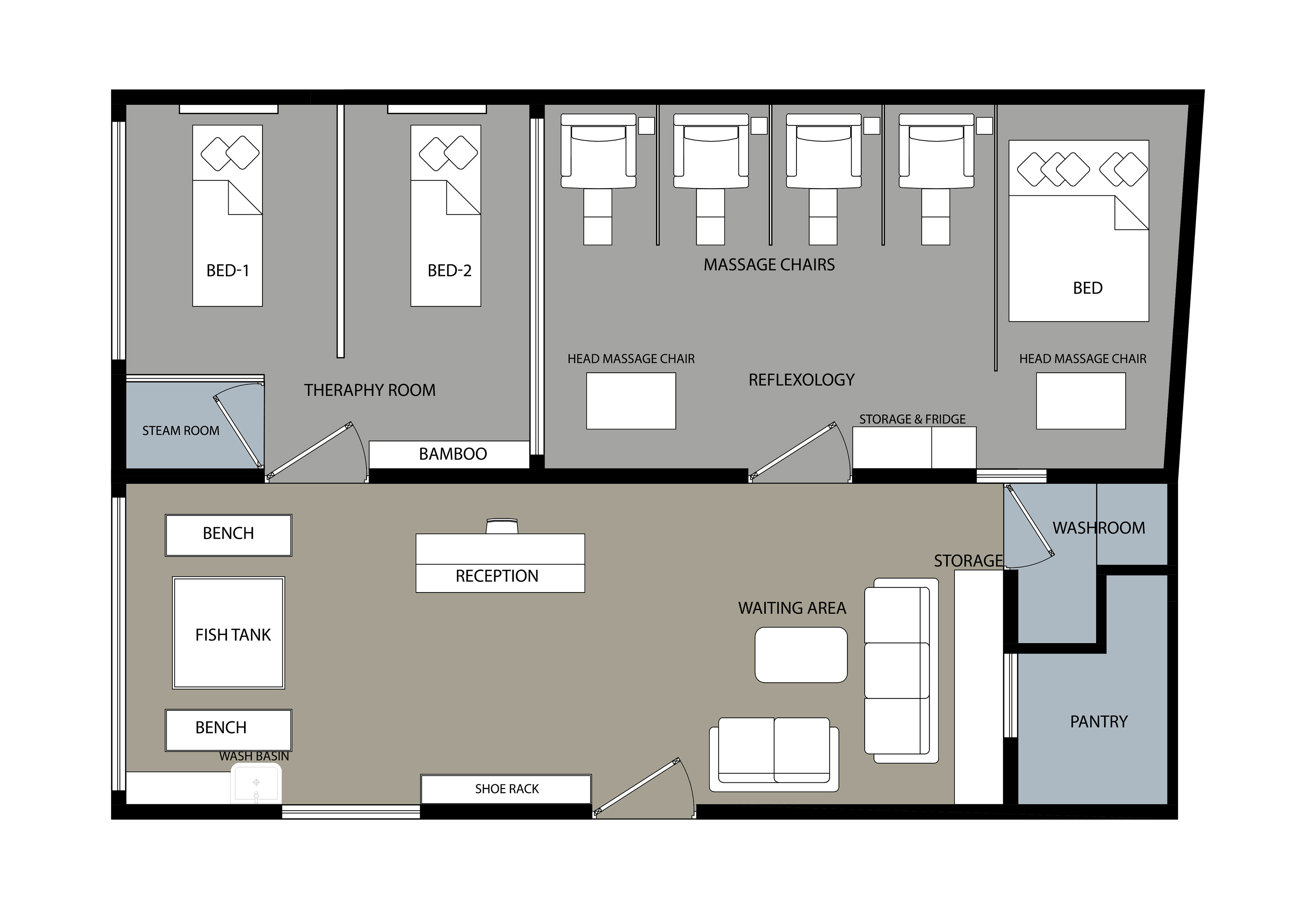 we reworked the layout, repurposed the existing furniture to bring the clients vision to life, all while keeping in mind the tight budget.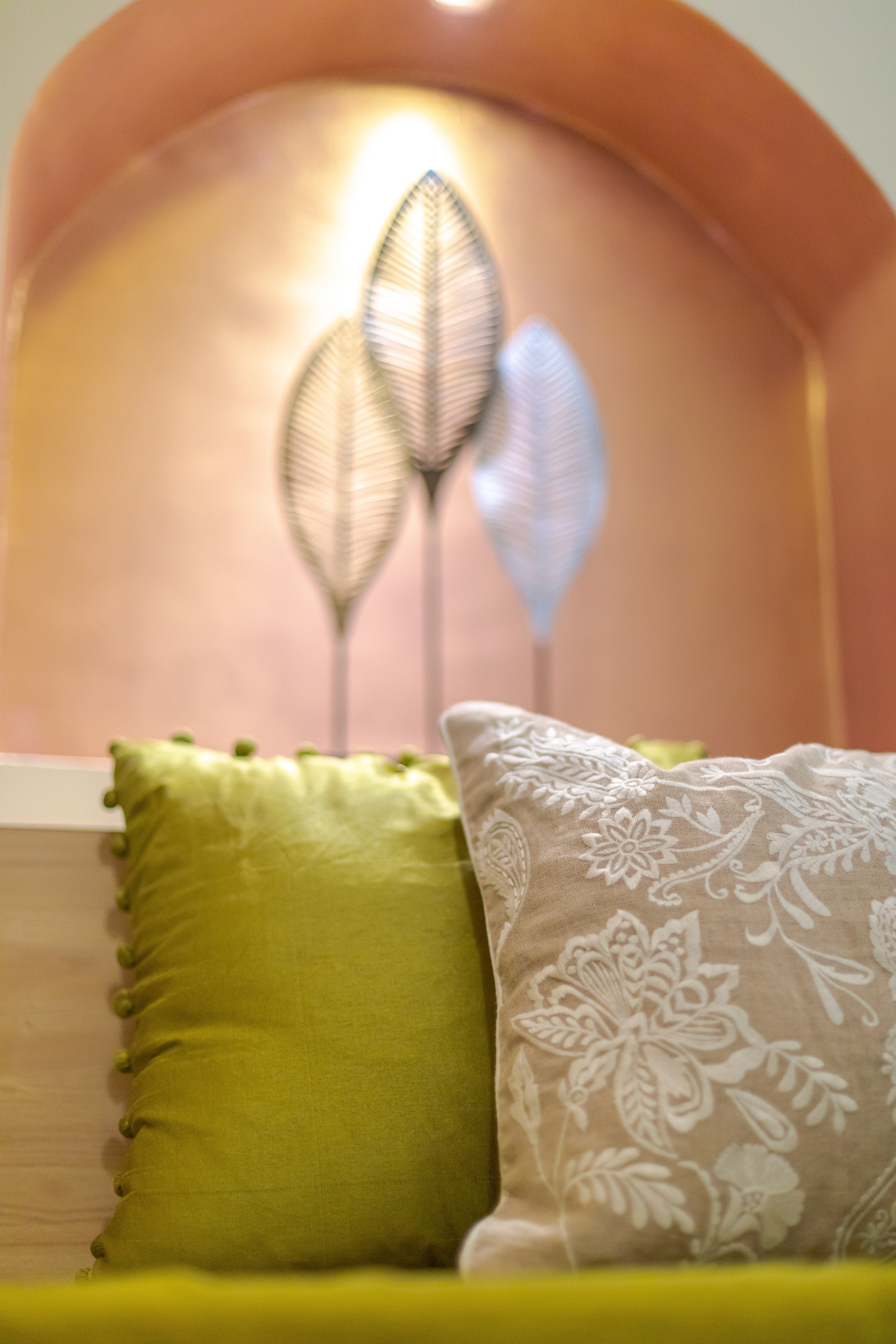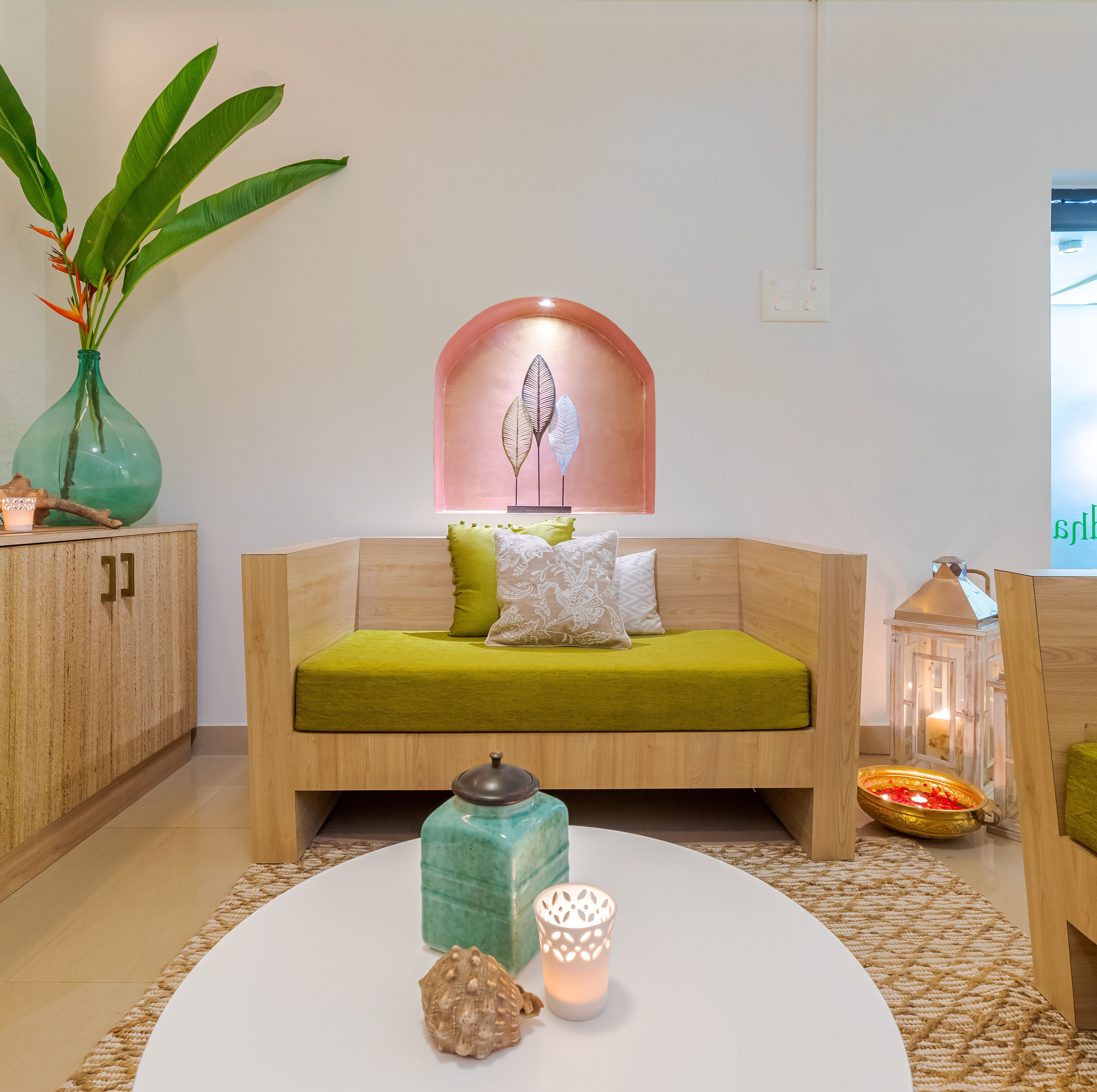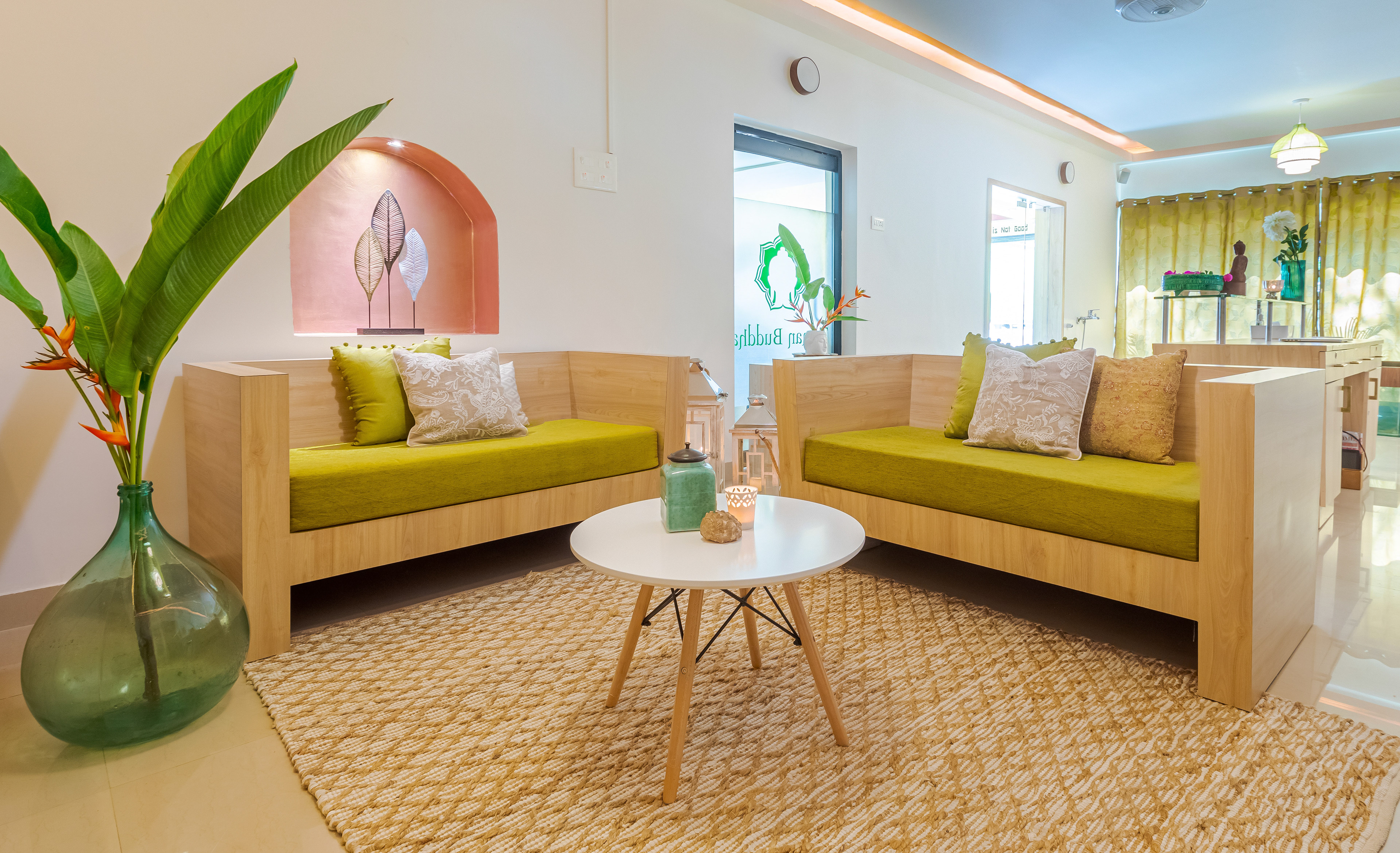 we used a colour palette of lime green, beige and copper accents to give the space a modern twist.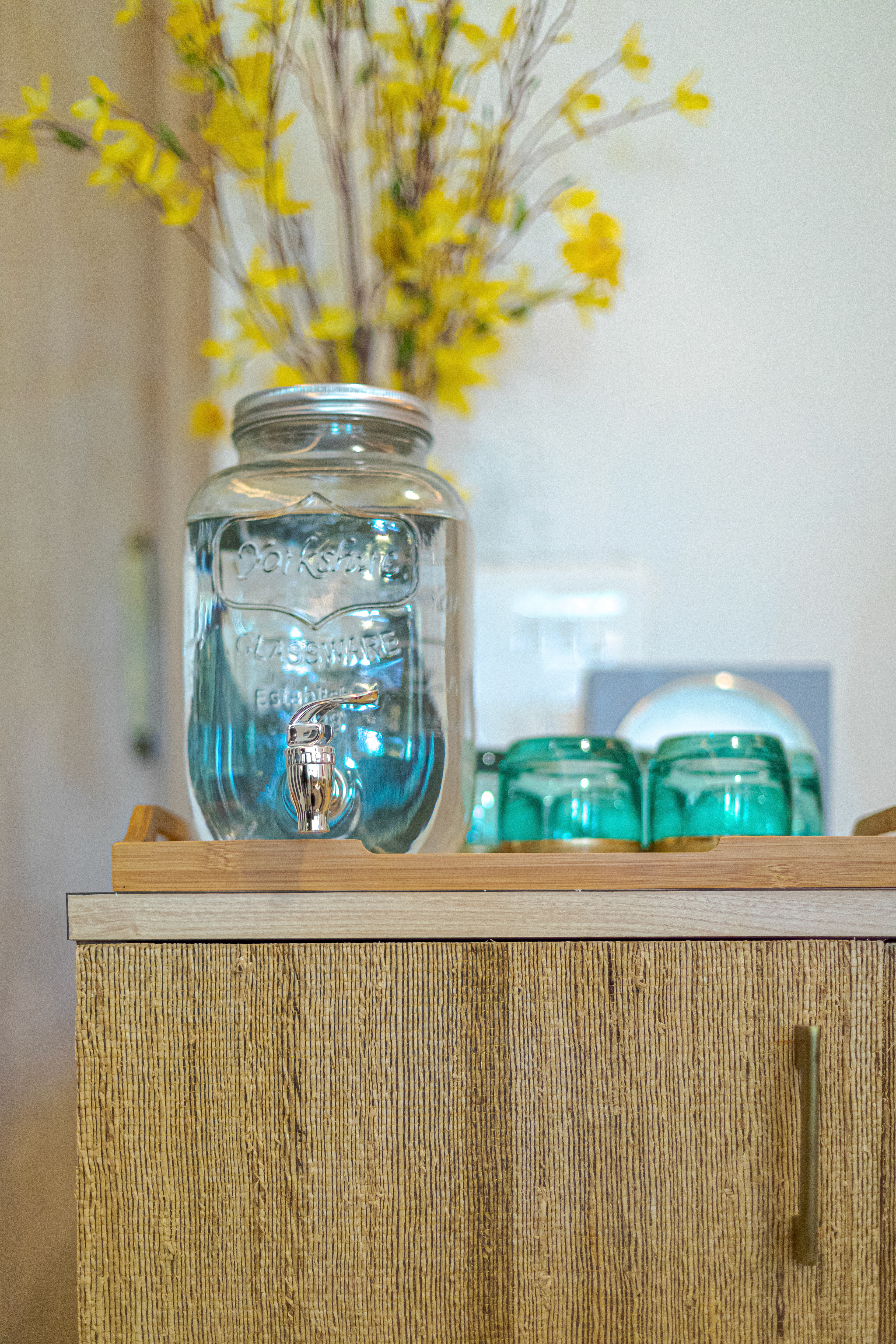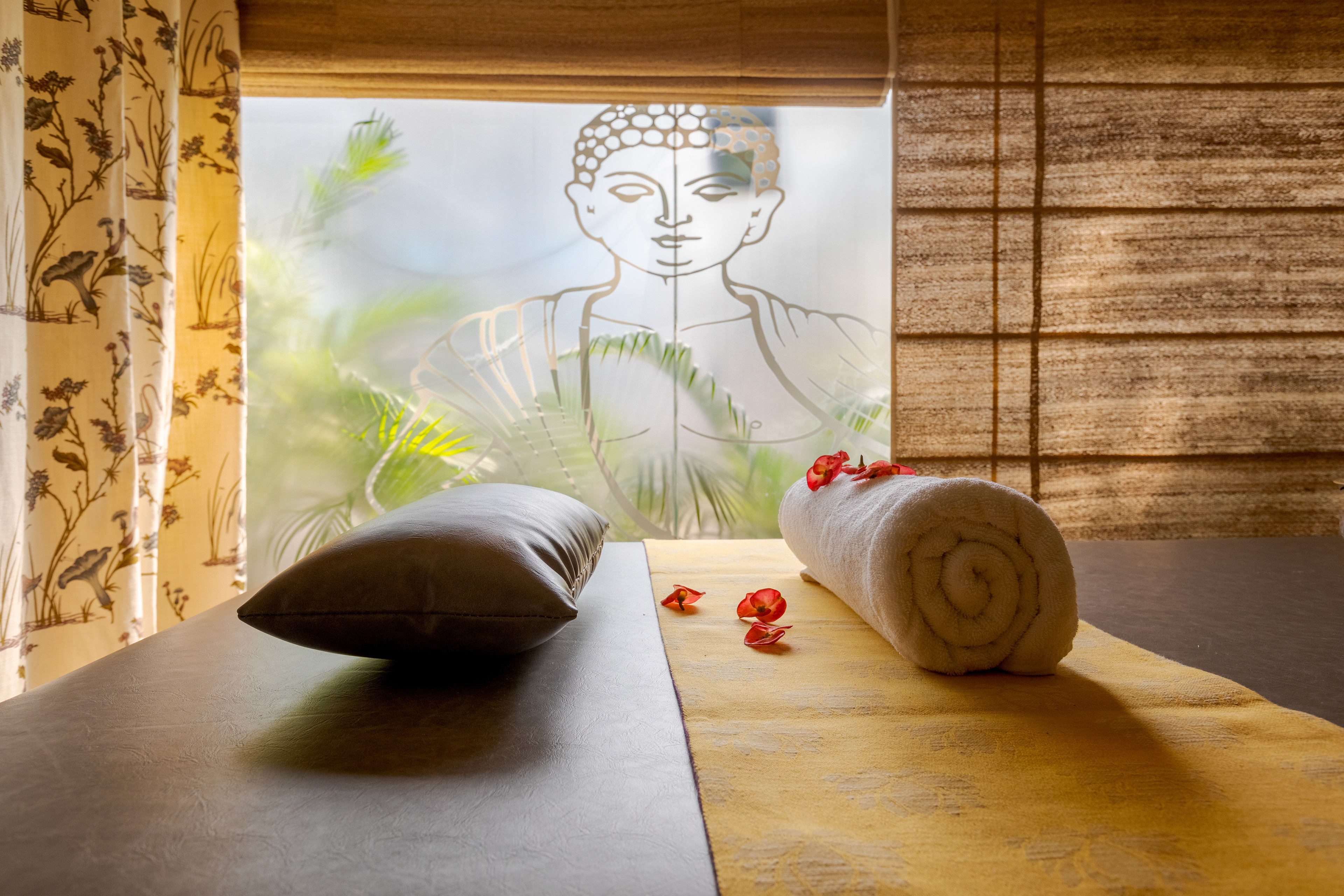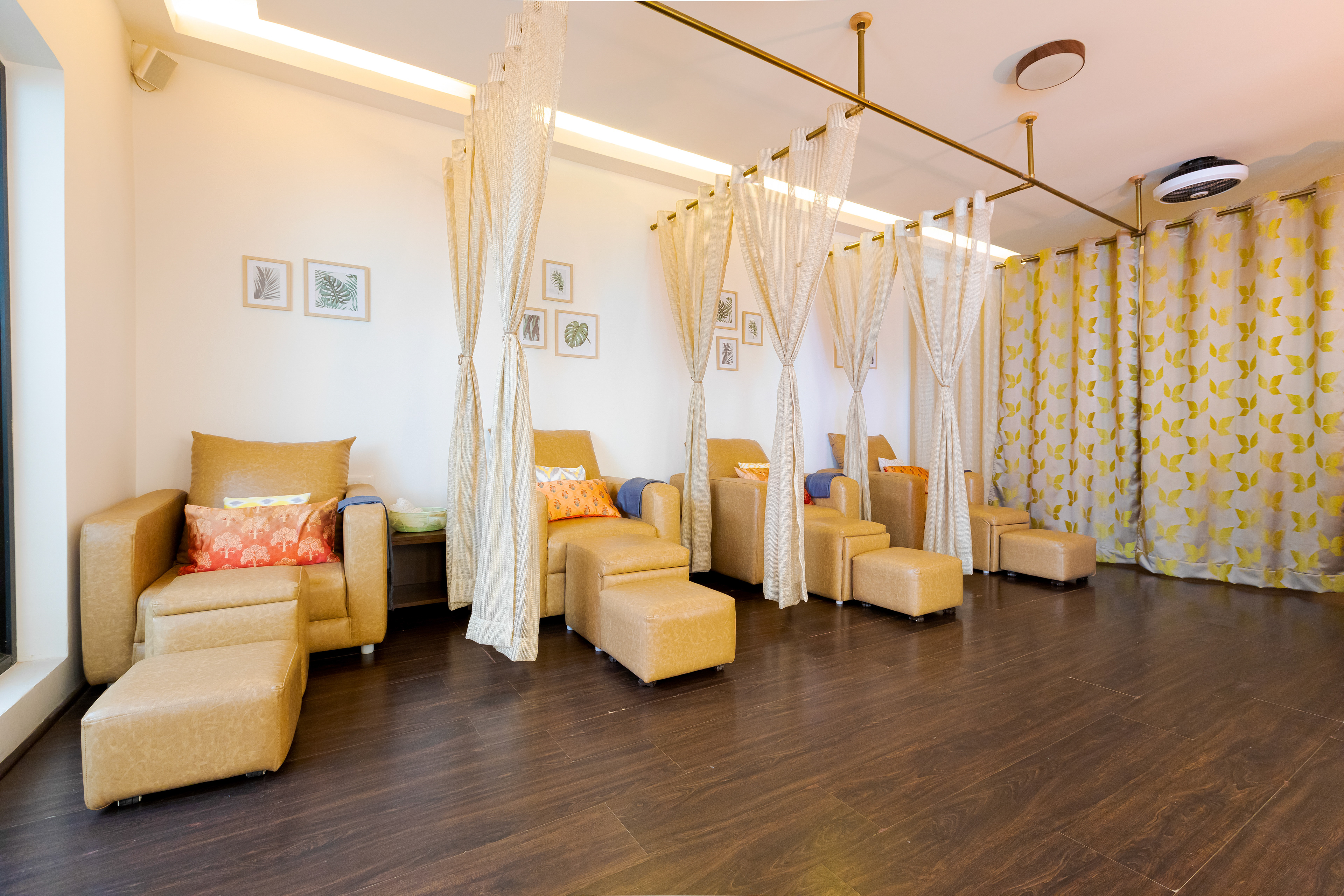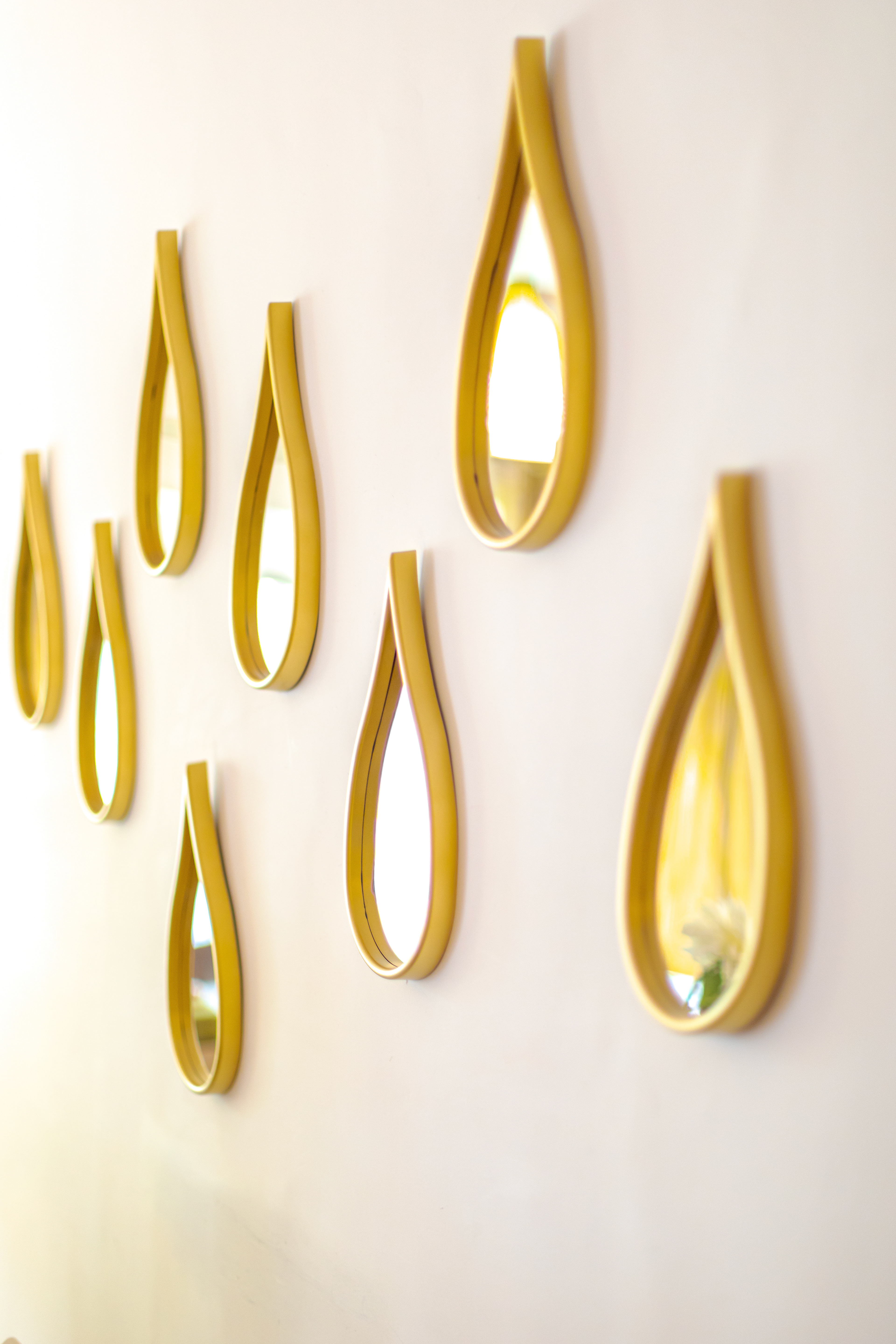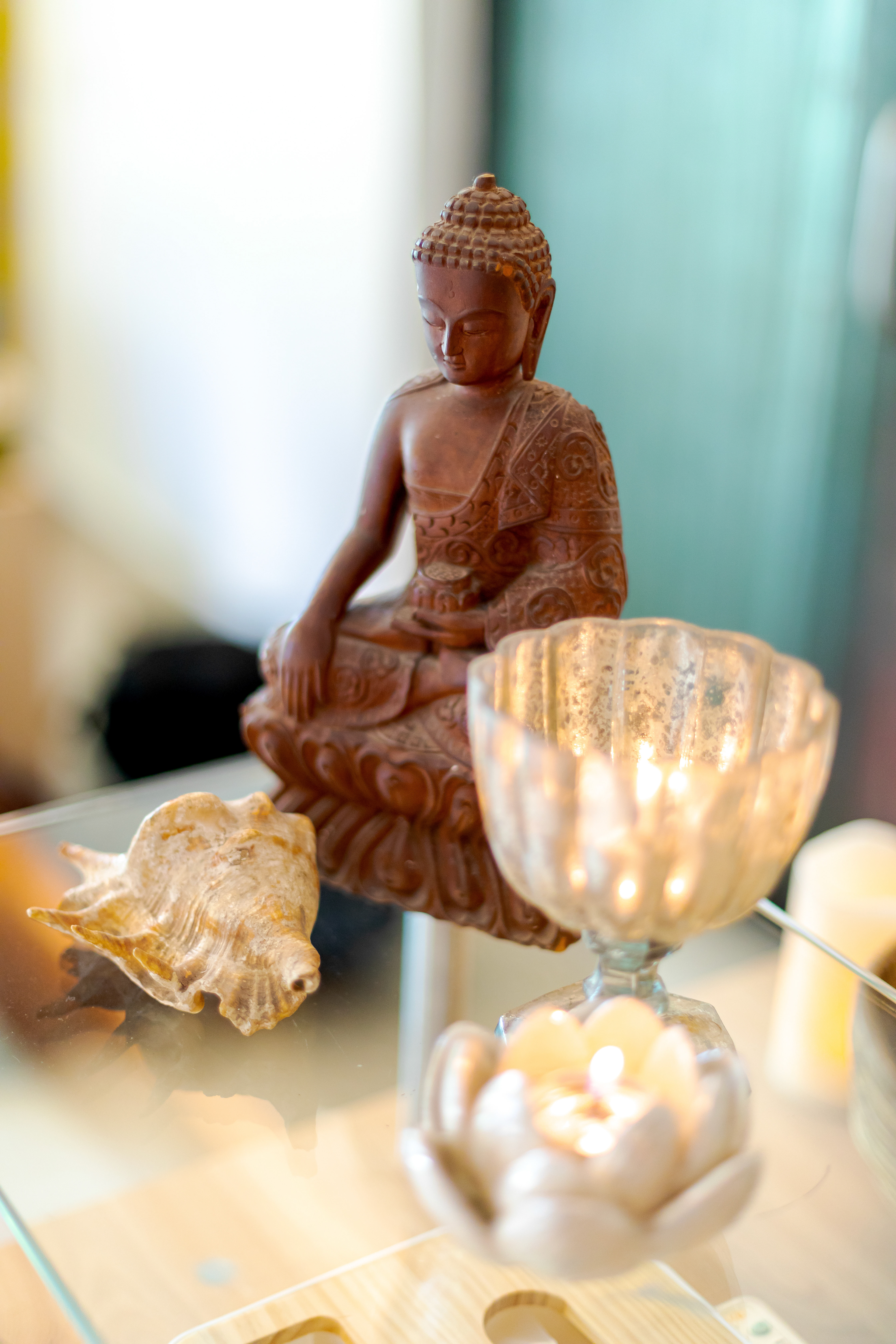 We used mirror droplets to frame the reception wall. Decor accents such as Candles, buddha statues, shells, & fresh scented flowers were dotted around the space to remind you to breath.