client
National Centre For Biological Sciences, Bangalore
Services Involved
Exhibition Design
the job in a nutshell
To create an aquarium-like medical lab
For Bodies at Sea, Devika Sundar led the curation of research, archives, and artworks (including some of her own) and Kamini Rao, head of Studio Slip, designed the exhibition experience and spatial flow. Archival materials in this interdisciplinary exhibit span different mediums including sound, text, photography, and illustration, and shift across science, medicine, art, poetry, and history.     ​​​​​​​
Bodies at Sea invites visitors to traverse the boundaries between the visible and unknown, examining the hidden complexity of our interior bodies alongside oceanic bodies of the deep sea.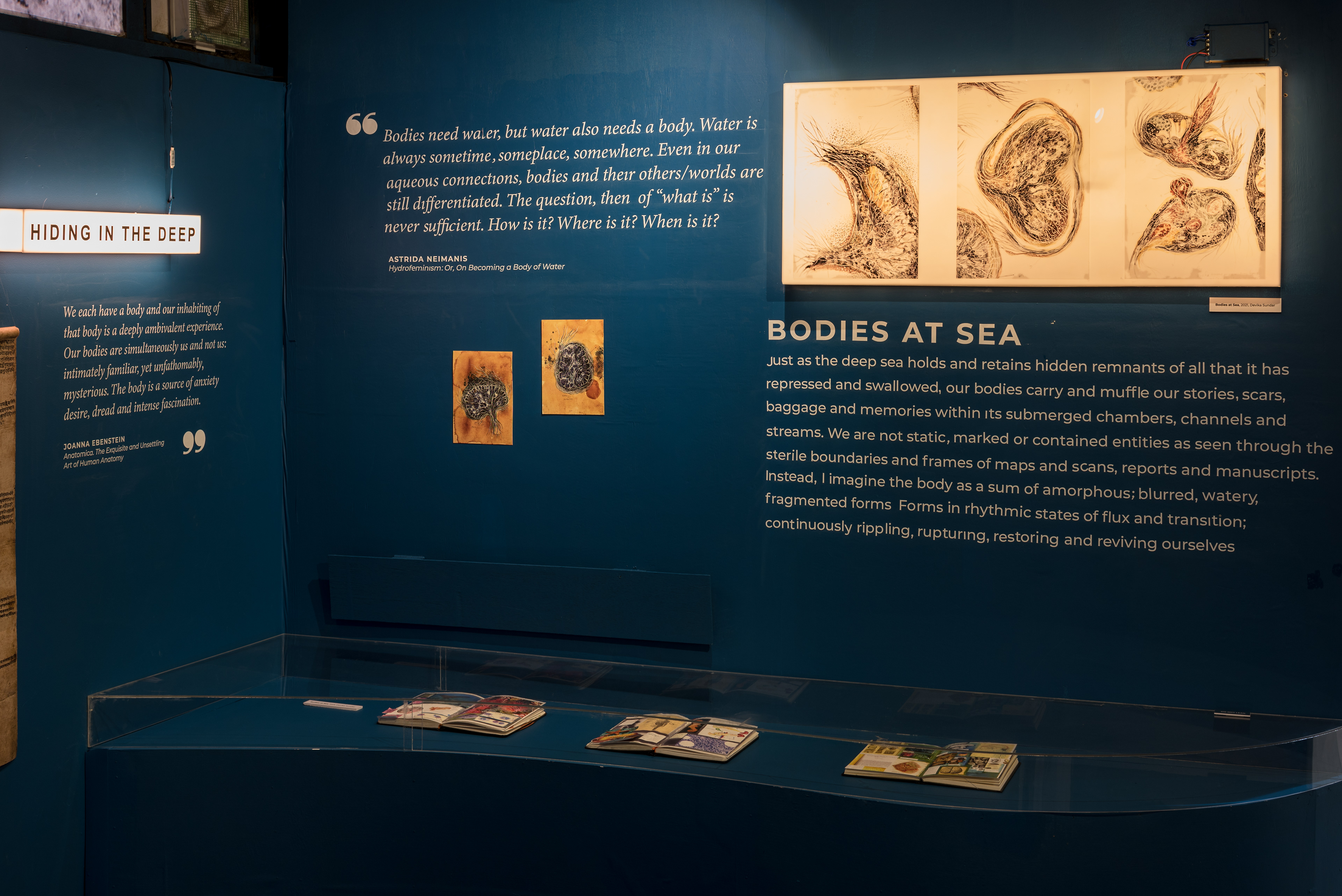 Through their explorations, the curated artists searched for and discovered an uncanny, affectual, and visual synergy between internal bodyscapes, marine forms, and aquatic environments. Responding to a collection of visual, textual, material, and audio archives across medical and marine journals and databases, the work traces layers that lie invisible, curious, obscure, and yet to be unearthed in these mirroring environments.
The exhibition includes work from archival material across different institutions including the Wellcome Collection Library. The Macauley Library, Trustees at British Museum among others, and features a diverse curation of artists such as author Astrida Neimanis, sound artist Yolande Harris, scientist and illustrator Ipsa Jain, marine photographer Umeed Mistry and photographer, Rohan Chakravarty.